This article accompanies the fable
The Woman in the Bower


Eleanor confronts Rosamond inside the secret bower. The painting below is by pre-Raphaelite painter Evelyn de Morgan (1855-1919) from around 1905.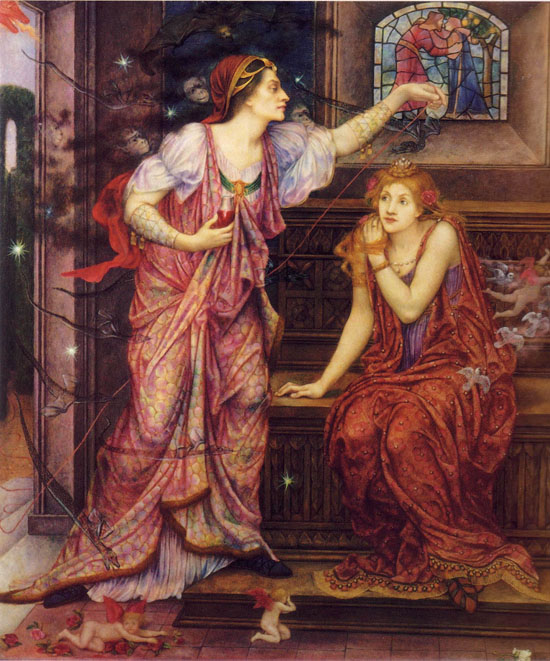 While we are on the Pre-Raphaelites, here is Frederick Sandys' Queen Eleanor (1858), holding the poison chalice and dagger, we presume. It is in the National Museum Cardiff.