This article accompanies the fable
The Whore's Revenge



Vauxhall Pleasure Gardens
Below is a painting of Vauxhall Gardens in 1751, when it served as the equivalent of today's theme park - they were known then as "pleasure gardens." It was especially suited to those of any age who had romantic aspirations. Many arrived by boat rather than by London Bridge.
The Gardens, which were on the south bank of the Thames, were popular from the mid-17th century to the mid-19th century, reaching a peak between 1729 and 1767 under the ownership of entrepreneur Jonathan Tyers. Today, much of the original area is a park that was known until recently as Spring Gardens, but lately it's back to being called Vauxhall Pleasure Gardens again (you can see a recent photo at the bottom of this page). It is north of Kennington Lane and not to be confused with Vauxhall Park.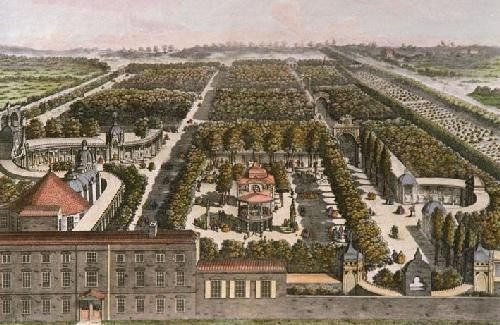 We know the Gardens originally were known as "New Spring Gardens" (Samuel Pepys called them that in 1662), when they had a rural flavor. In the 18th century, Tyers changed all that, commissioning a series of walkways, fountains, temples, an orchestra pavilion, music, dance and fireworks. One shilling admission or a one guinea season ticket. As with today's theme parks, you had to pay for food and drink. Below is the Grand Walk as painted by Canaletto in 1751.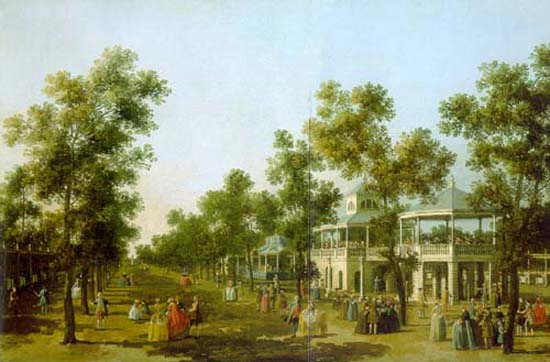 At the entrance, Tyers placed a large statue of Handel (shown below) by the French sculptor Roubiliac (it is now in the Victoria and Albert Museum). Handel's Music for the Royal Fireworks was performed first at Vauxhall - in 1749.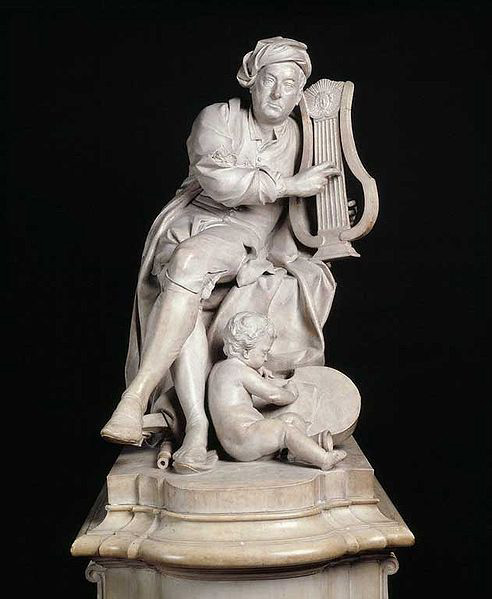 Below is the Gardens in 1808-11 but it became run down by mid-century and it closed for good in 1859.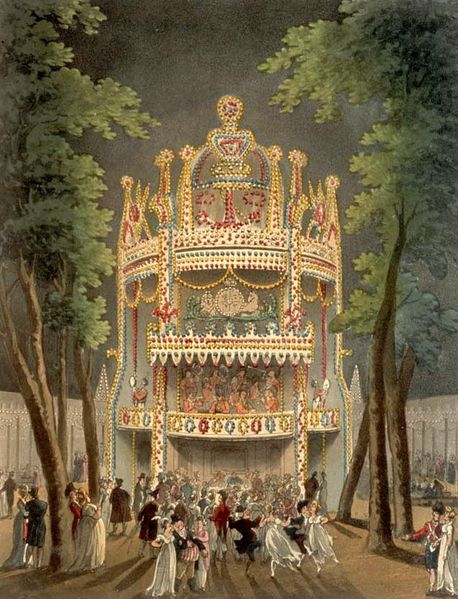 Below, Vauxhall Pleasure Gardens today... For further reading, here and here.