This article accompanies the fable
The Judgment of Paris



Ninon de Lenclos
The influential courtesan and intellectual Ninon de Lenclos held her salon from 1667 onwards in the Hôtel Mansart de Sagonne in rue de Tournelles in the Marais district. It is also where she died, in 1705. The building is still there although now it is apartments and it cannot be visited.
This area was home at the time to many aristocratic hôtels, or, more specifically hôtels particuliers, meaning mansions or townhouses, and not really "hotels" as we know them today, although their (usually absent) owners allowed guests to stay. Of those that remain in central Paris, most are now either official residences, museums or luxury apartments.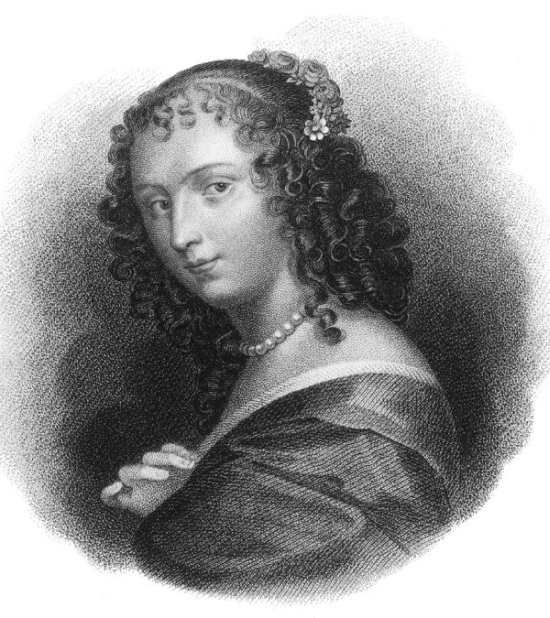 Rue de Tournelles is a short walk from the Place des Vosges (shown below), a favorite spot for Paris lovers - it has a sense of being - for many - the cultural and romantic heart of Paris. It was built by Henri IV between 1605 and 1612, when it was known as the Place Royale. Madame de Sévigné was born here in 1626 and Cardinal Richelieu and the courtesan Marion Delorme lived here. Some of these characters ended up in Victor Hugo novels and he lived here too, from 1832-1848.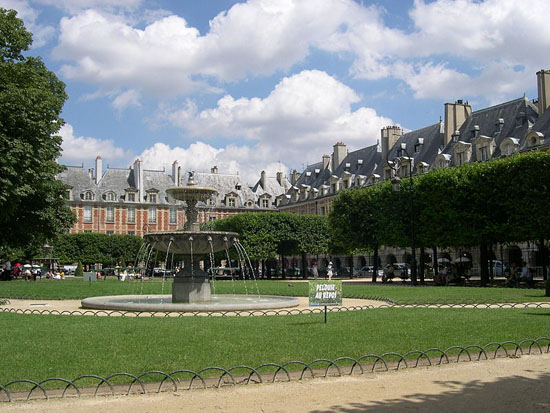 Photo: AINo