This article accompanies the fable
Poison Pen Letters



Letter from an Unknown Woman
After the film ends, there will be a duel, and both the main characters will be dead. But we don't see the duel.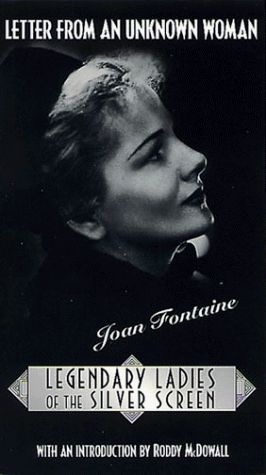 The film's fatalism reminds me of the enigmatic painting The Duel After the Masquerade by Jean-Léon Gérôme (1857-59), one of several versions he painted. The original, Suites d'un bal masqué, is in Le musée Condé at Chantilly and there are replicas at the Hermitage in St. Petersburg and the Walters Art Museum in Baltimore.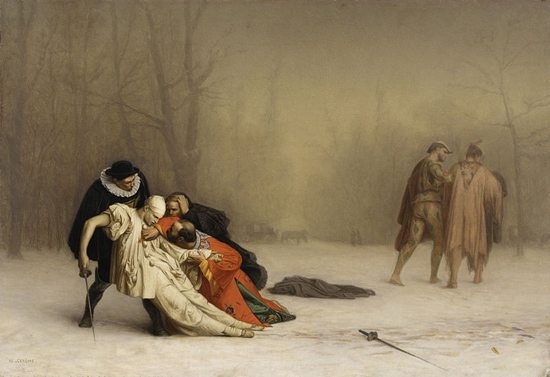 In prior years there had been duels in the foggy Bois de Boulogne, but the invitation to interpret the painting allegorically is far stronger. Everyone agrees that poor, white Pierrot is close to death. His companions appear to be dressed as the Duc de Guise (holding him), the Doge of Venice (a doctor?) and Domino. The victor is dressed as a Native American and he is walking away accompanied by a Harlequin. Coach drivers await at the back of the painting, like undertakers.