This article accompanies the fable
Life as Opera



Céleste Mogador - Comtesse de Chabrillan
Céleste Mogador, real name Élisabeth-Céleste Vénard, was born in 1824 in Paris. The biographies say that at the age of 16, in order to escape an intolerable family situation, she registered as a courtesan and immediately regretted it, but couldn't get it reversed.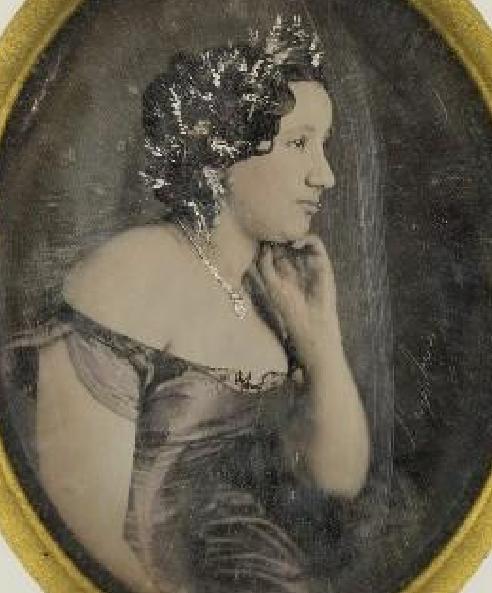 The photo above is from 1854 when she was 30 and when she published Adieux au monde: Mémoires de Céleste Mogador, in order to leave behind the life of a courtesan and become a respectable comtesse. It was not to be. Her husband died four years later and she was obliged to take up a career as a writer. It suited her and she lived until 1909.
During her early years, before she turned 20, she was a dancer at the Bal Mabille dance hall and Théâtre Beaumarchais before becoming the star rider at the Hippodrome, a huge covered wooden structure which hosted horse races, chariot races and parades. At the time it was on what is now the Avenue des Portugais, just south of Place de l'Étoile, and it burnt down in 1856. A new Hippodrome was then quickly built not far away at the Place Victor Hugo. That one burnt down too but others popped up. The poster below captures the era - it is from around 1900, for a Hippodrome in Montmartre, on the boulevard de Clichy. When movies arrived, the building was converted into a cinema; that was torn down decades ago.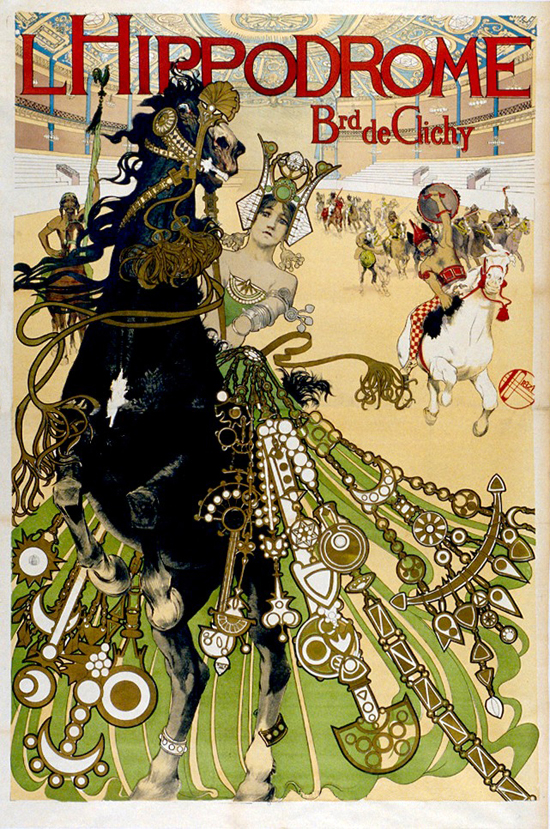 The poster above was by Italian artist Manuel Orazi, who moved to Paris in 1892.