This article accompanies the fable
Life as Opera



Neuschwanstein Castle and Wagner
Ludwig II's grandest creation was Neuschwanstein Castle (Schloss Neuschwanstein), literally "New Swan on the Rock palace." Within its walls are many paintings depicting scenes from Wagner's operas.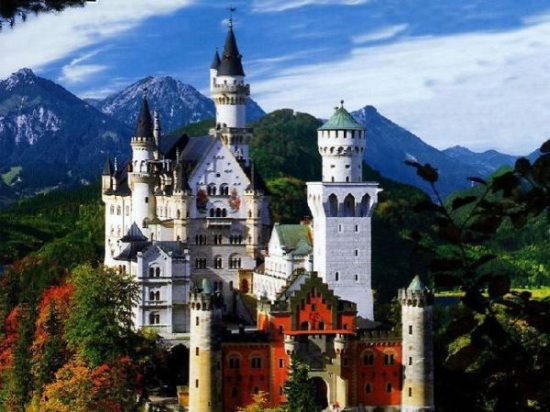 The postcards below, from the 1890s, show a bedroom with Tristan and Isolde on the wall, a drawing room themed to Lohengrin and a study themed to Tannhäuser.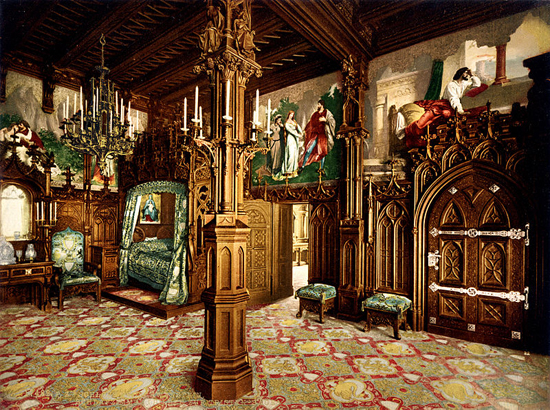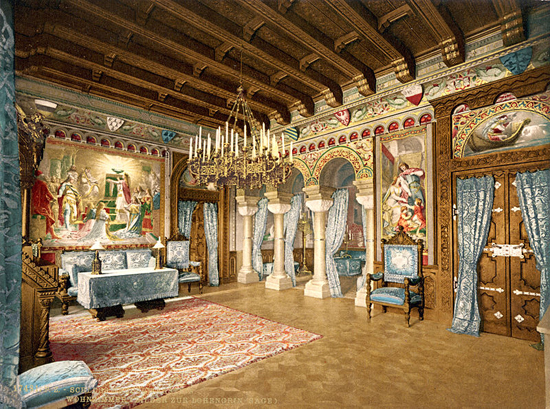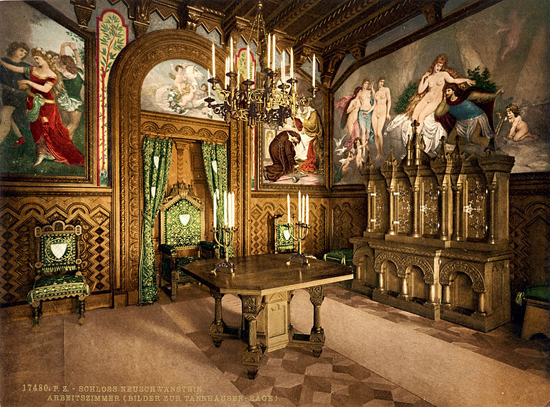 These postcards originated as photographs taken by royal photographer Joseph Albert in 1886, the year the palace was completed. The photos later were turned into Photochrom prints - colorized images produced from black-and-white negatives like you see here.

Joseph Albert died that same year, as did Ludwig himself, in mysterious circumstances at Castle Berg by Lake Starnberg, the very place Wagner had begun pre-production for Tristan & Isolde. Ludwig's death was officially ruled a suicide but he appears to have been murdered for political reasons.
Neuschwanstein was opened to the public only seven weeks after his death.