This article accompanies the fable
Life as Opera



Richard and Cosima Wagner and Wahnfried, Bayreuth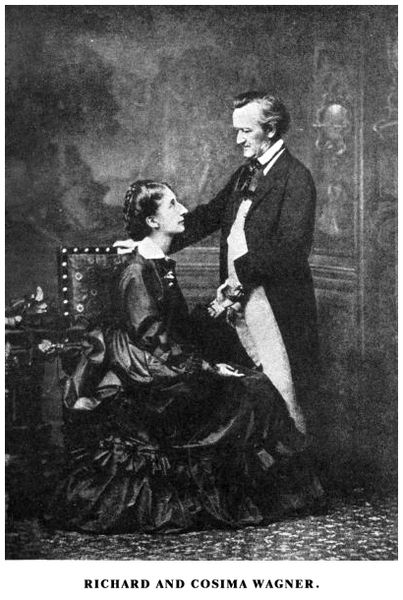 The formal photo above was taken in Vienna in 1872 by Fritz Luckhardt. By then they had been married two years and had three children already. The photo below of Cosima is from 1877 in London. He would die in Venice in1883; she would live until 1930 - dying at the age of 92.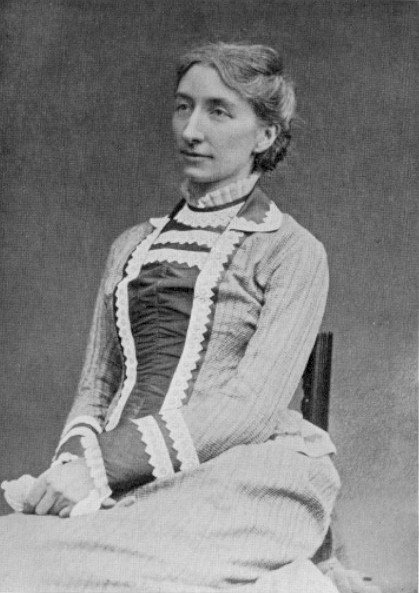 Their house, Wahnfried, is in Bayreuth near the Hofgarten. It was funded largely by King Ludwig II and there is a statue of Ludwig in front (below), while Wagner and Cosima are buried in the grounds behind the house. Much of it was damaged in World War II and really only the front facade preserves the original.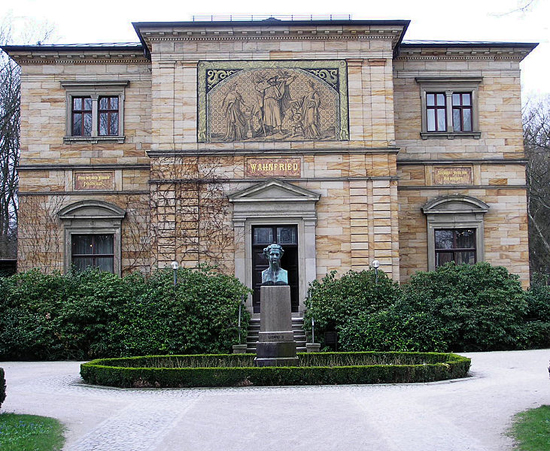 Wahnfried remained a family home until 1973 and it is now a museum and research center (website here). Wagner named the house "Hier wo mein Wähnen Frieden fand – Wahnfried – sei dieses Haus von mir benannt." ("Here is where my delusion found peace - Wahnfried - this house was named by me.")
The Bayreuth Festspielhaus (Bayreuth Festival Theater), where Wagner's operas are performed each year, is on the northern side of the city.
Photo: Schubbay.