This article accompanies the fable
Immortal Beloved



Beethoven's grave in Zentralfriedhof, Vienna

Beethoven was buried initially at Währing in northern Vienna, but after the opening of Vienna's massive cemetery, Zentralfriedhof in 1874 (it is actually south of Vienna, not "Zentral" at all), his remains were relocated there. Schubert, Brahms, Salieri, the Strauss family, Schoenberg and many others joined him. The cemetery is inter-denominational, which at first was controversial, and it has the largest number interred of any cemetery in Europe.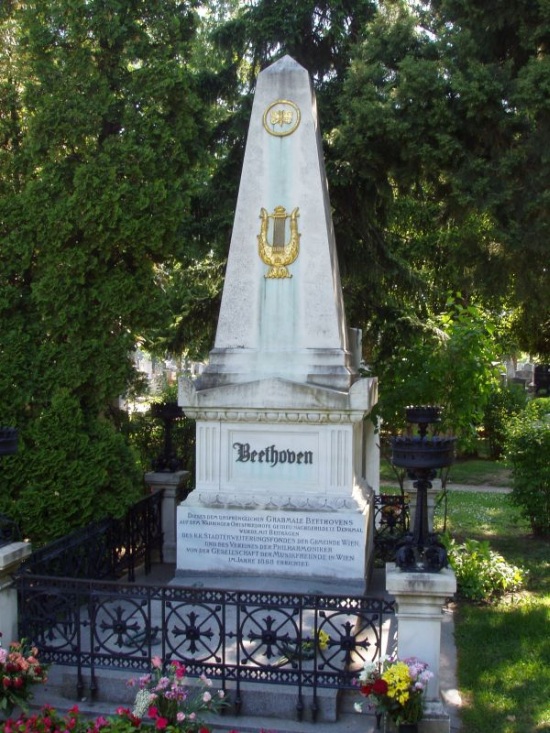 Fortunately, Beethoven is in good company... Cemeteries are enhanced by their erotic qualities, by the assertion of life and the defiance of death.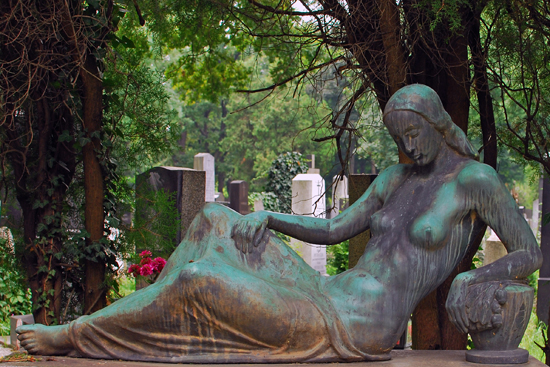 Below is the grave of the Austrian sculptor Alfred Hrdlicka and his first wife Barbara. He aroused a storm of controversy in 2008 when a black and white etching by him of the Last Supper went on display in Vienna - the problem was that the 12 apostles were having a gay old orgy. But the etching is less interesting than the gravestone sculpture he created for after his death (in 2009). Now what's going on here?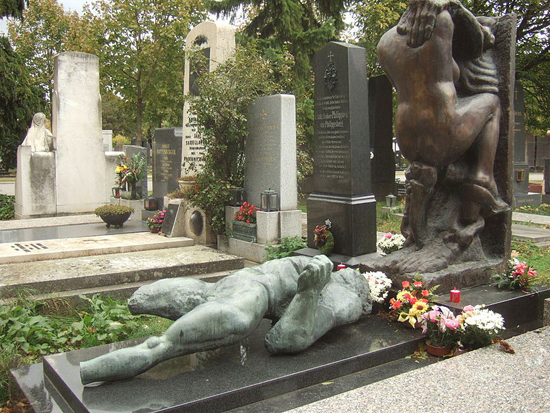 Upper photo: Daderot; middle photo: HeinzLW; bottom photo: Hans Weingartz.