This article accompanies the fable
Immortal Beloved



Karlovy Vary, Czech Republic


Karlovy Vary was known as Karlsbad to Beethoven when he went for walks there with Goethe and when it was one of the leading spa towns of Europe. The names literally mean "Charles Bath" after Charles IV, the founder of the town in the 14th century.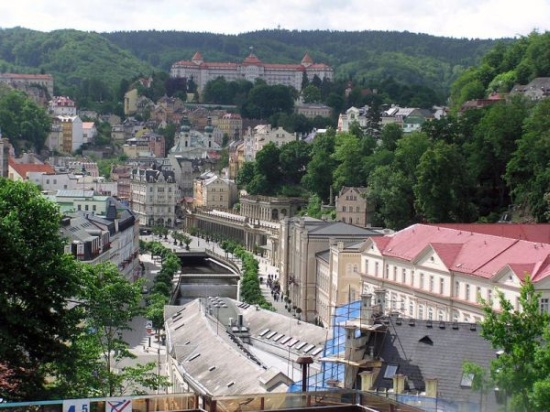 The town winds along the Teplá River before flowing into the larger Ohře River. Below is a postcard from around 1900 showing the town along the river bank - the streets are under the trees. Below that is a contemporary photo taken from Karlovy Vary's famous Grand Hotel Pupp.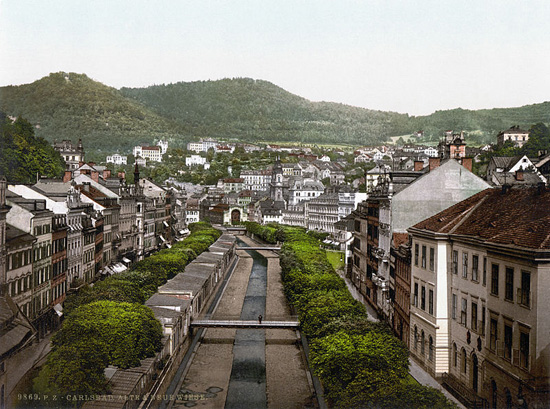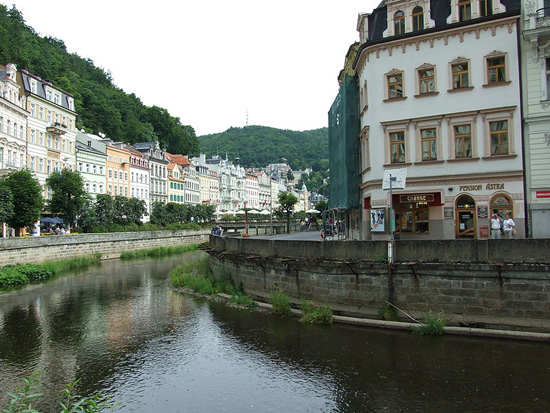 Bottom photo: Aktron/Wikimedia Commons