This article accompanies the fable
Homer's Women
Keats and La Belle Dame sans Merci

Was Circe one of the models for Keats when he wrote this celebrated poem of 1819? Circe, like her sisters the wild fertility goddesses and faeries of myth and poetry – like Lilith in the Bible and Morgan le Fay in the Arthurian legends -- seduces men and wreaks havoc by whispering "I love thee true" in their ear. She will destroy them if they don't know what they're doing.
Although the title, La Belle Dame sans Merci, comes from an early 15th century French poem, Keats' poem perhaps reflects the first appearance of the 19th century femme fatale. She is more dangerous than Helen of Troy in Faust or Venus in the Tannhäuser legend.
She was also a wonderful inspiration for the pre-Raphaelites. Here are two paintings on the subject, the first by Frank Dicksee around 1902, and the second by John William Waterhouse around 1893.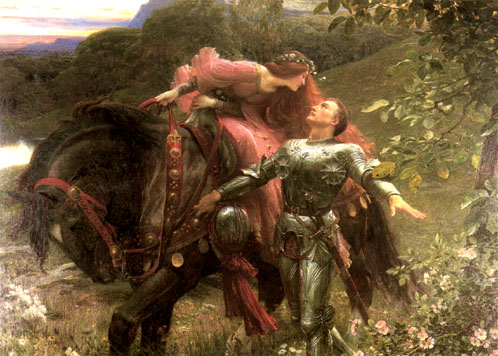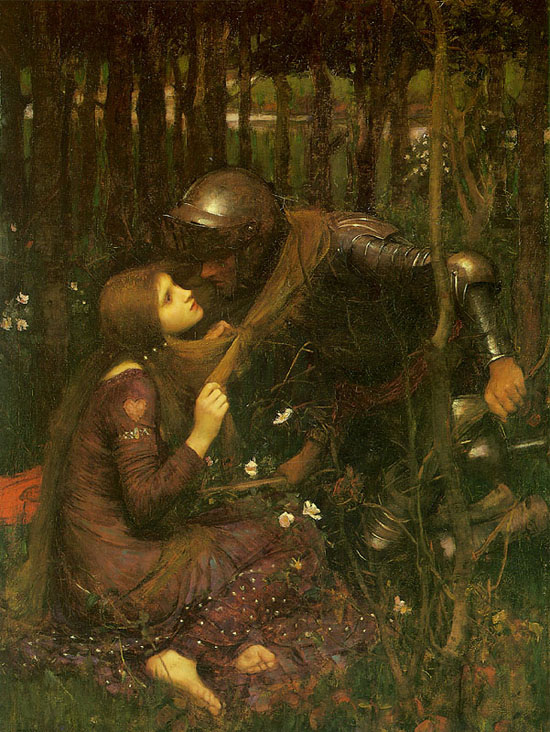 As for Morgan le Fay, here was Frederick Sandys' version in 1864. This is in the Birmingham Museum and Art Gallery.