This article accompanies the fable
A Tale of Two Women



La Casa Azul in Mexico City
It is known today as Museo Frida Kahlo and it is where she was born and raised, it is where she lived on and off with Diego Rivera, and it is where she died - her cremated ashes are in an urn on display here. The museum's website is here.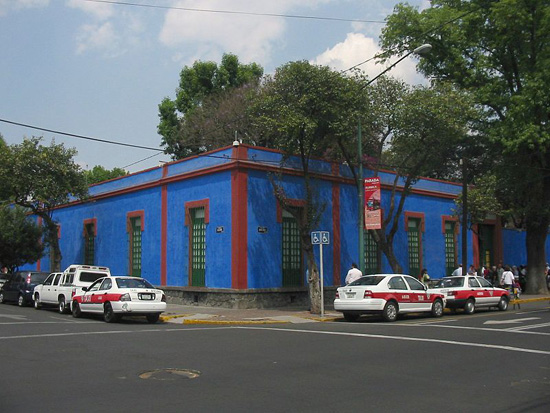 The house is also of interest in that Trotsky lived here between 1937 and 1939 - he was assassinated in 1940 at his house nearby. It too is now a museum, El Museo Casa de León Trotsky (website here). He is buried in the garden. Photo below: Thelmadatter.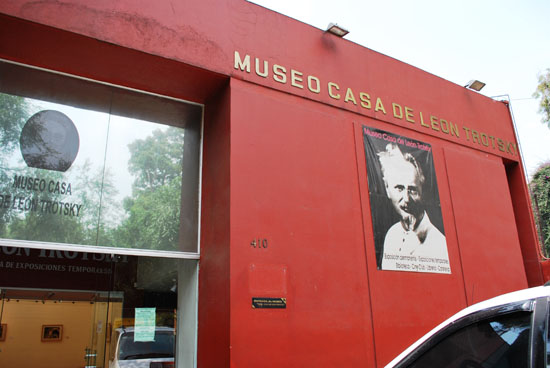 The main house associated with both Kahlo and Rivera is shown below although they only lived here together briefly and it is really Rivera's house. It is now El Museo Casa Estudio Diego Rivera y Frida Kahlo in nearby San Ángel Álvaro Obregón (website here). Photo: Luidger.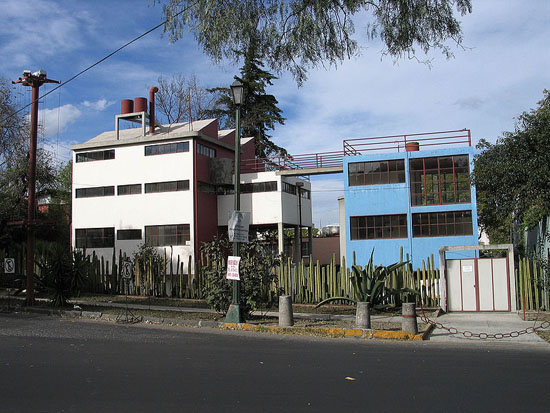 Rivera died here in 1957. He wished to be cremated too and his ashes mingled with Kahlo's, but that was not to be. Contrary to his will, his family buried him in Mexico City's enormous cemetery, the Panteón Civil de Dolores, in the section known as "Rotonda de las Personas Ilustres."