This article accompanies the fable
Oz is China


The original cover of The Wonderful Wizard of Oz in 1900.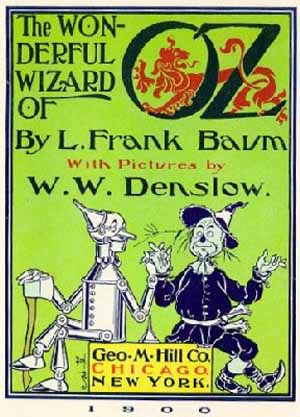 Notice the red Chinese lion entwined around the word OZ. This appears to be an imperial guardian lion known as shishi. Such stone lions can be seen in many places around China and they generally come in pairs, representing yin and yang. The male lion's paw sits on a small globe of the world, not unlike the way Denslow has used the "O" in OZ.
While generally the guardian lions are the color of stone, not red, many smaller decorative wooden lions are painted in red like the great Chinese and Chinatown gates they stand in front of. The lions at the Forbidden City in Beijing include some striking gold ones. Below is a decorative Lunar New Year red lion from Hong Kong.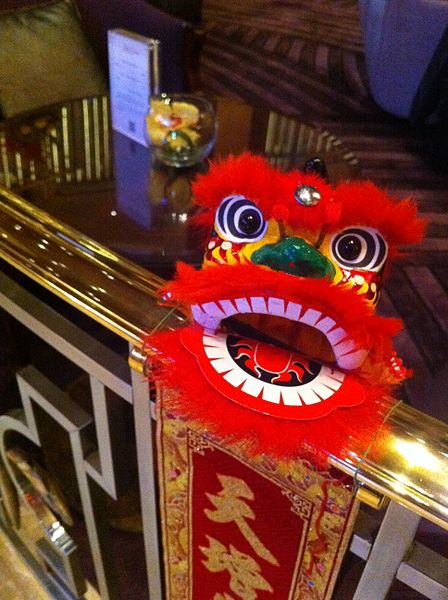 Lower photo: Efowramet