This article accompanies the fable
Splendour in the Grass



William Wordsworth

Wordsworth spent most of his life in or near the Lake District in Cumbria. He was born in Cockermouth near the coast and his mother's family were in Penrith. The portrait below by William Shuter of the 28-year-old Wordsworth is from 1798 and the following year he moved back to the Lake District for good, initially in Dove Cottage on the edge of Grasmere near the lake. He sold it in 1808 to Thomas De Quincey (of Confessions of an English Opium Eater fame). The growing family moved several more times before settling - in 1813 - into a larger house at Rydal Mount, halfway between Grasmere and the next town over, Ambleside. He lived there till his death in 1850.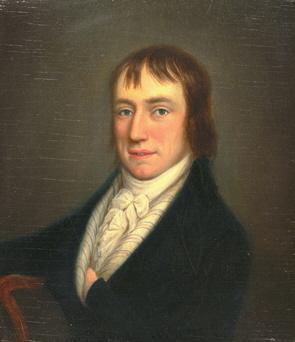 Below is Dove Cottage (website here) and below that is Rydal Mount (website here).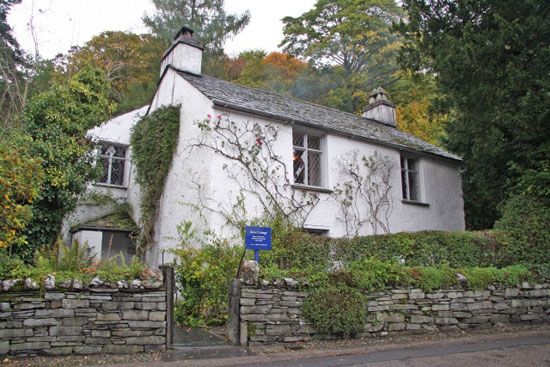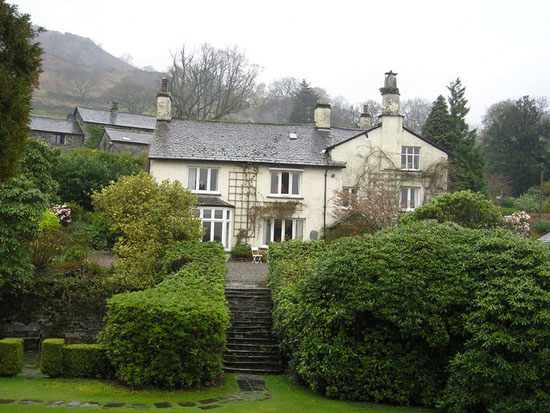 He is buried in Grasmere, however, which is now a major tourist destination. Below is Lake Grasmere from the vantage point of Stone Arthur to the north. Dove Cottage is on the left hand side, where the road continues on to Rydal Water and then Rydal Mount. Keep going and you end up in Ambleside on Lake Windermere. From there the roads go south to Coniston Water, associated with John Ruskin, and Sawrey, associated with Beatrix Potter.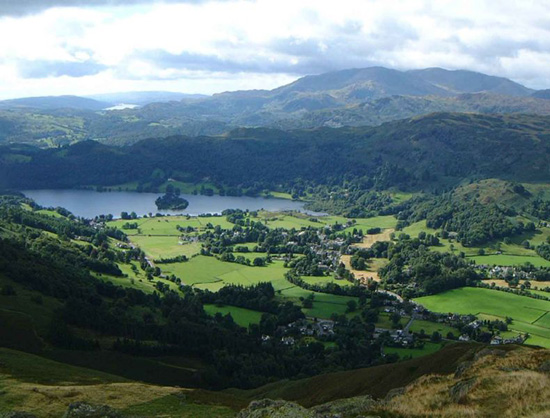 In the middle of Grasmere itself is St. Oswald - Wordsworth is buried in a family plot behind the church (below), along with his wife Mary, sister Dorothy and three children.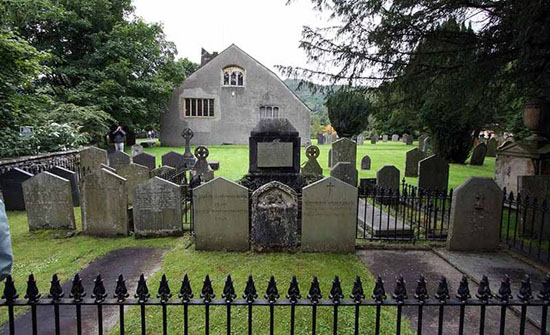 Photos: Dove Cottage - Christine Hasman; Rydal Mount - Richard Swales; Grasmere - Mick Knapton; St. Oswald - John Salmon.