This article accompanies the fable
The Judgment of Paris



Voltaire Nude

Even philosophers grow old.
Jean-Baptiste Pigalle, after whom the area in Paris is named, created Voltaire Nu in 1776, in marble, two years before Voltaire's death. It caused a scandal, since wrinkly 81-year-olds were hardly considered suitable subject matter for art. Voltaire evidently approved. The statue is now in the Louvre.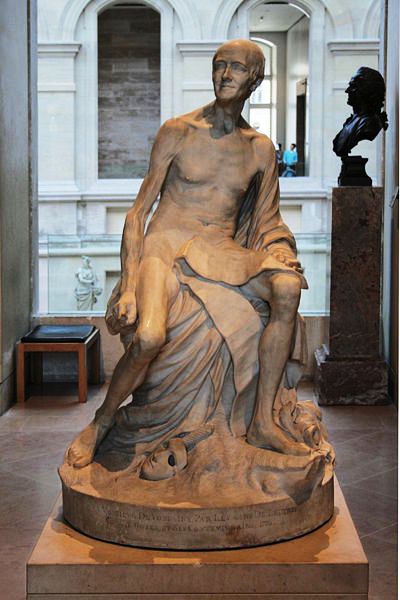 Photo: Wikipedia/Coyau