This article accompanies the fable
The Judgment of Paris



Villarceaux
Villarceaux, in Le Vexin français, N.W. of Paris, is associated with Ninon.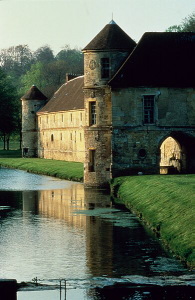 Le " Manoir de Ninon " was a place of refuge for her in the early 1650s when things became too hot for her in Paris. Plus there was the company of the (married) Marquis... She stayed for three years!