This article accompanies the fable
The Judgment of Paris


Persuasion or procuring?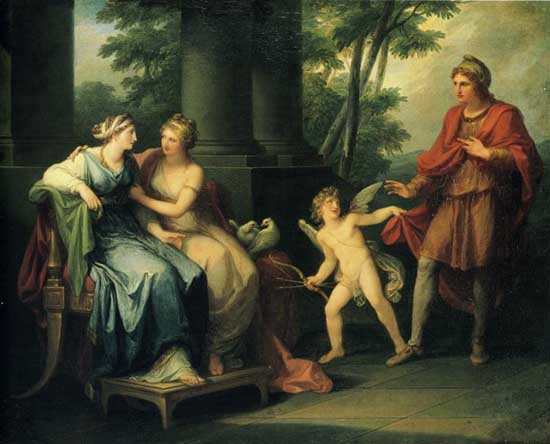 Angelica Kauffmann's 1790 painting, Venus Persuades Helen to Fall in Love with Paris. One could be forgiven for thinking that Venus (second from left) acts here as a procuress for Paris. This was a theme she visited several times in her career.