This article accompanies the fable
Precious Bodily Fluids



Vanity, Thy Name is Woman

What Hamlet actually said was "Frailty, Thy name is woman" - referring to his mother's marriage to Claudius - but I think everyone would agree that vanity has effectively pushed frailty aside.
The painting below from around 1625 has various names: Vanitas, or The Old Coquette or Old Woman at the Mirror, and it is by Bernardo Strozzi, who painted mostly in Venice. It is now in the Pushkin Museum in Moscow. Note the nipple falling out.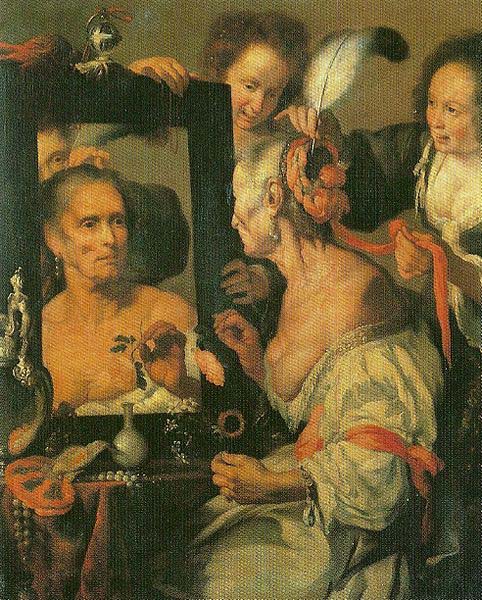 Are men any less vain?
Back in 1599, Giuseppe Passi of Ravenna thought so, cataloguing women's many defects in Dei donneschi defetti. This provocation incensed enough people that no fewer than two books were published in reply the following year by Venetian women.
The better known is by Lucrezia Marinella who wrote (translated as) The nobility and excellences of women, and the defects and vices of men. The other book was published by the family of Moderata Fonte, The Worth of Women: Wherein is Clearly Revealed Their Nobility and Their Superiority to Men. It was published posthumously, since she had died in 1592, under her pseudonym, which means "Moderate Fountain." It seems likely that Fonte's writing influenced the younger Marinella.
But is it all vanitas - a favorite subject of the painters of the age, for whom a skull needed to be worked into the painting, just as Shakespeare worked it into Hamlet (you can see other examples here and here)? This painting by Dutch artist Pieter Claesz is from 1630. It is in The Royal Picture Gallery Mauritshuis, in The Hague.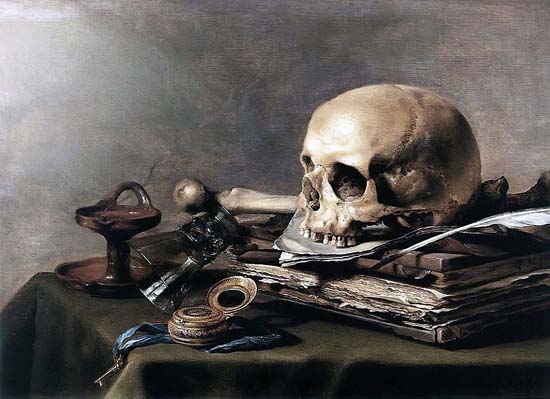 It may be vanity but we persist. Old people sex is different from young people sex.
But old people have to deal with the likes of Jonathan Swift's The Progress of Beauty (1719) and The Furniture of a Woman's Mind (1727); or A Beautiful Young Nymph Going to Bed (1731) - "Corinna in the Morning…(He) who sees, will spew; who smells, be poison'd"; or The Lady's Dressing Room in 1732, which contains the immortal lines "Oh! Celia, Celia, Celia shits!"
But so much for Swift - below are Swift and his death mask.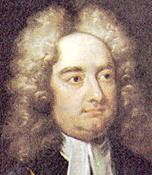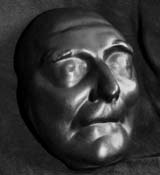 Old people sex is a heroic effort fought by weary armored gladiators and a protracted battle to stay upright without sleeping. Prove me wrong. As Dr Seuss later would get it write: "I know, up on top you are seeing great sights, but down here at the bottom we, too, should have rights." Him, her, whomever.