This article accompanies the fable
How to Look at a Naked Lady



The Tomb of Hafez
Islamic art and architecture are consistently underappreciated in the West, not least of all because of the misunderstanding over why people or God are not to be shown in art, because that's considered idolatry.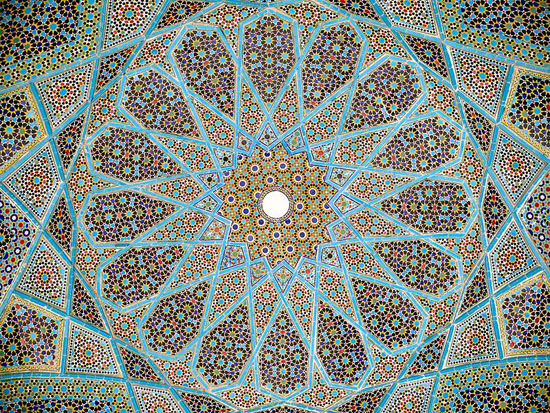 Above is one of my favorites, the enamelled tiles mosaic on the roof of the pavilion of the tomb of Hafez in Shiraz, Iran. Below is the pavilion itself. Hafez lived 1315–1390.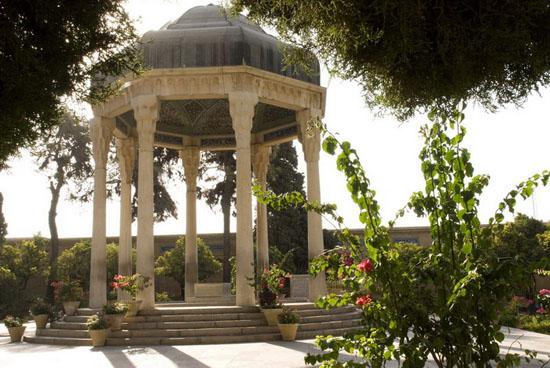 Photo copyrights: above: Pentocelo; below: Amirskipa