This article accompanies the fable
The Whore's Revenge



Tiepolo's Parrot

A year or two before Casanova bought La Charpillon her raucous parrot, his contemporary from Venice, Giambattista Tiepolo, painted Young Woman with a Macaw and it is now in - where else - England of course - in Oxford's Ashmolean Museum. It's one of those little quirks of art/literary history...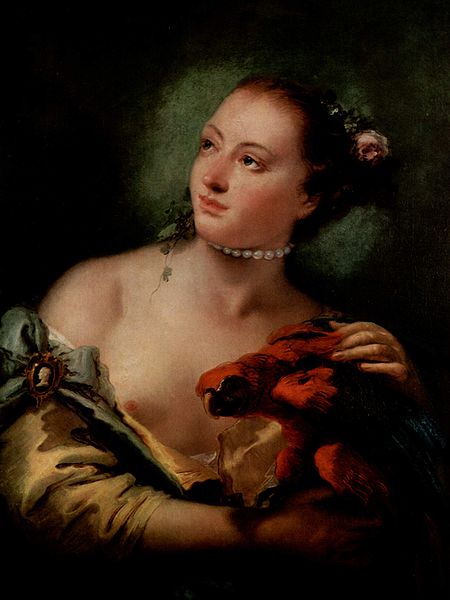 Parrots - like bared nipples - a popular symbol of flirtation and eroticism. But Casanova also chose the parrot because of its gift of mimicry and mockery.