This article accompanies the fable
Precious Bodily Fluids



The Mignons

Were Italian, Spanish, Gascon and French cultures in the 16th century sophisticated but decadent? That perception certainly arose in Elizabethan England, in the decades before Shakespeare's plays. In France, for example, courtly behavior at the court of Henri III from 1574 until 1589 scandalized the English, with the effeminate male favorites and squadrons of women in the orbit of the powerful Catherine de' Medici.
Several occasional racy memoirs of the time survive, such as Lives of Fair and Gallant Ladies by Pierre de Bourdeille, seigneur de Brantôme, who describes lesbianism and adultery in quite frank detail. He was a contemporary of Montaigne and both were from the Dordogne area. No such memoirs emerged in Protestant England.
The greatest excesses of the French court - in that they scandalized the wider French public as well - were the exploits of the courtiers known as Les Mignons ("the darlings"). One of them was Louis de Maugiron, shown below in a drawing of around 1577.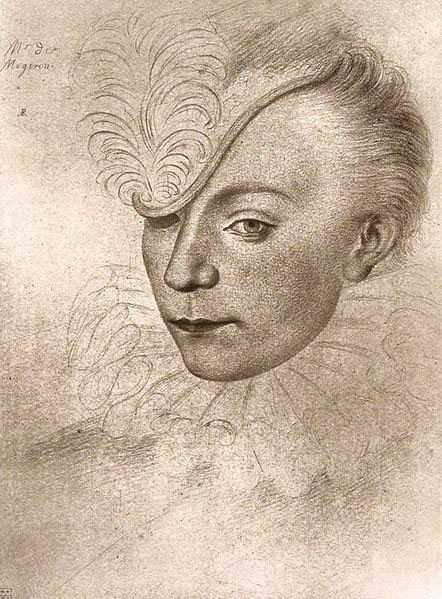 The following year, 1578, the rival court parties of Henri III (to whom the Mignons were affiliated) and the Duc de Guise (who had his own followers) staged a mock battle, the so called "Duel of the Mignons." At least that is how one account described it. Another said it started as a duel between two courtiers that escalated into something bigger and quickly turned deadly. Maugiron was one of the casualties. Everyone was disgusted - the public, Montaigne, Brantôme. Was this the result of decadent Italian, Spanish and Gascon culture? Certainly the English may have thought so.
"For there is nothing either good or bad, but thinking makes it so..."