This article accompanies the fable
The Age of Consent



The Avatar Child
Every generation of parents creates its own image of the child using the tools given it by the previous generation, often by reversing it. So if once Man was in a state of Original Sin, then one day there was an innocent child posed against this (Rousseau), before sooner or later his darker Link, a Wild Child or Romantic Child and even a Darwinian child, emerged.
Then there was Lewis Carroll's "Child of the pure unclouded brow" and the troubled Oliver Twist children of the middle Victorians (Dickens), then an erotic child (Freud) and now we have an abused child and an over-protected child (secreted inside the battlewagon SUVs and security systems in vogue today). Updating the metaphorical machinery we could speculate that now emerging is a technology child who plays videogames and who has an avatar or secret identity on the internet.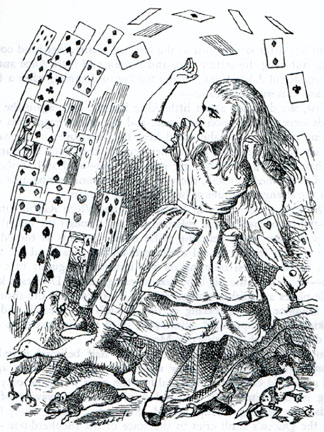 Or, as Dr. Seuss once said: "Adults are just obsolete children and the hell with them."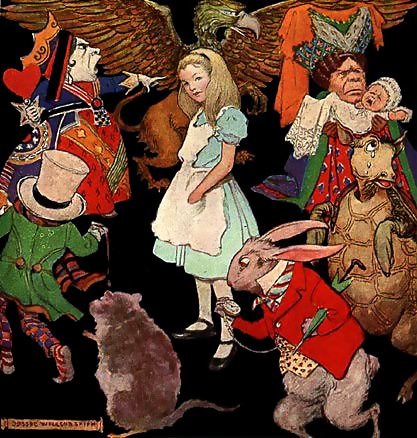 Above is a lithograph for Alice in Wonderland by American illustrator Jessie Willcox Smith in 1923.