This article accompanies the fable
From Russia with Love



The Sleeping Beauty
Arguably the most popular ballet in the world and one that changed people's lives (Diaghilev, Anna Pavlova to name two). Tchaikovsky's second ballet premiered in St. Petersburg in 1890 and he saw more success with it than with Swan Lake or The Nutcracker. Sexual metaphors aside (pricking the spindle), it's a ballet for optimists. It's already got a happy ending by the end of Act II...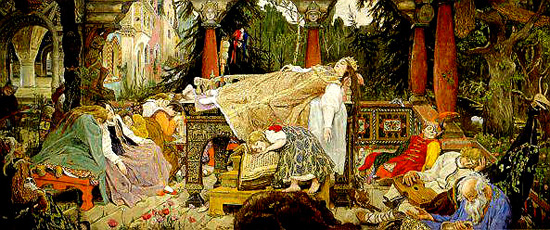 The above painting of Sleeping Beauty comes from some time between 1900 and 1926. It is a later work by Viktor Mikhailovich Vasnetsov, probably the leading painter of Russian fairy tale and mythic subjects in the late 19th century.
In Russian folklore (as opposed to imported stories like Sleeping Beauty), Prince Ivan is one of its main heroes. In a key story he captures the Firebird (here) and marries Helen the Beautiful, seen below in Vasnetsov's Ivan Tsarevich riding the Gray Wolf (1889).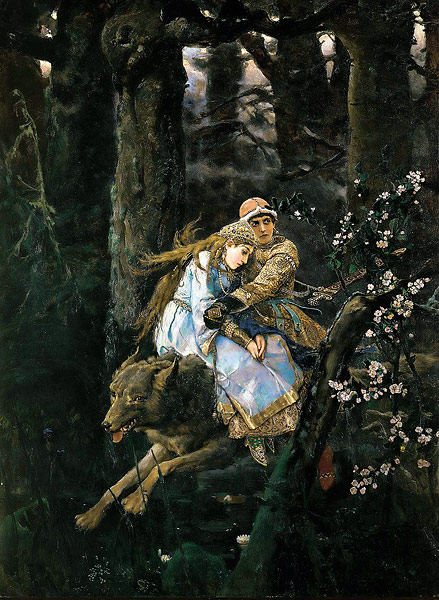 Back home