This article accompanies the fable
The Judgment of Paris


St.-Cyr today - just west of Versailles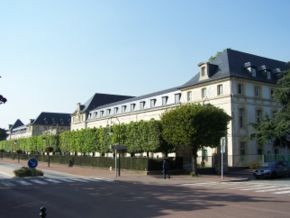 Madame de Maintenon founded the school in 1686 close to the royal palace. It became a military hospital in 1798 and Napoléon turned it into a military college in 1808, from which time St.-Cyr signified the elite of the French military. Most buildings were destroyed by bombing in World War II and the French military subsequently relocated to Brittany. The building in the picture above is a military secondary school built there in the 1960's.