This article accompanies the fable
From Russia with Love



The Red and the Black




Where does White play on a Red and Black chessboard? At the moment it doesn't. White Russians go into exile in the West. (Blue doesn't either; blue was the color of the Romanovs.)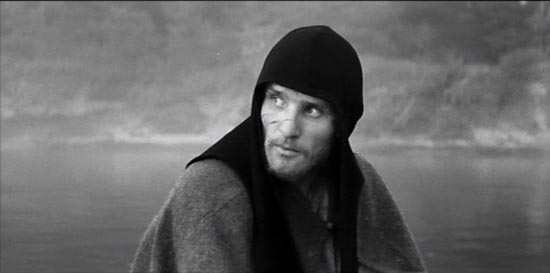 Andrei Tarkovsky directed one of my favorite films, the leisurely 1966 masterpiece Andrei Rublev, about the 15th century Russian icon painter (above). At the end of the version I saw, this black and white film changes almost inperceptibly into color in the fireplace... It is a special moment in the history of cinema.
Go West into the white light, Go East into the black night. Good night, ladies, good night, sweet ladies, good night, good night.
Tarkovsky died in exile in 1986 in Paris, where he is buried.