This article accompanies the fable
From Russia with Love


The Kremlin Kiss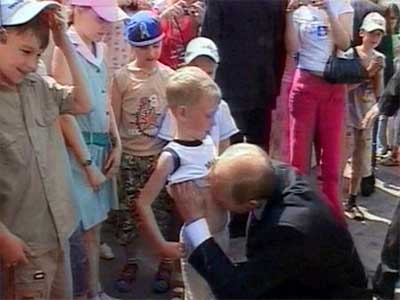 President Putin was walking in the Kremlin grounds on June 28, 2006, when he stopped to chat with some tourists, among them a five year old boy. Channel One state television showed Putin kneeling down and asking his name. The boy replied, "Nikita." Putin lifted the boy's shirt and kissed his stomach. He then stood up, patted Nikita on the head and walked away.
Red Queen to Q3. Your move:

This is bizarre and Putin is probably a pedophile.

Nonsense: Putin is a kisser and this was a spontaneous gesture.

I'm ambivalent.