This article accompanies the fable
Letters from Africa



Protesting Palestinian women
Except that the women at the front are Israelis - of course - the Hebrew words say "I sleep with Palestinian women."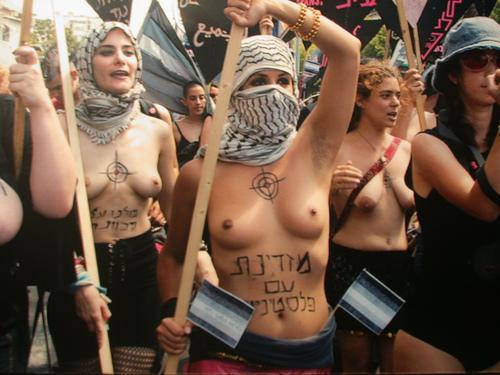 Their statement: "Kvisa Shchora" (Black Laundry) is a direct action group of lesbians, gays, bisexuals, transgenders and others against the occupation and for social justice. Kvisa Shchora tries to stress the connection between different forms of oppression - our own oppression as lesbians, gays and transpeople enhances our solidarity with members of other oppressed groups.