This article accompanies the fable
How to Look at a Naked Lady



The Erotic Art of Peter Fendi

Fendi was a Vienese painter and lithographer of the early 19th century (he died in 1842) who is much better known for his erotic art. But looking at these two images, perhaps his subtler work was better than the obvious stuff?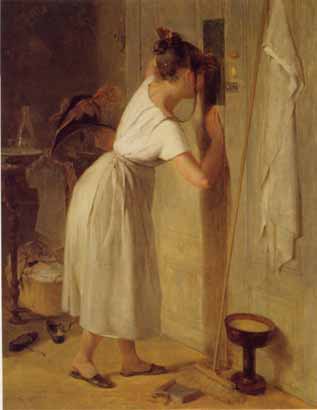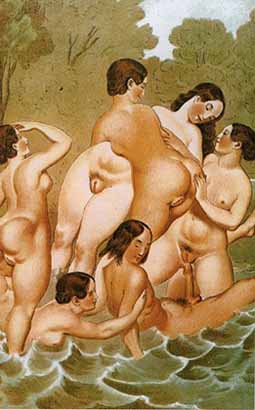 On the left is Die Lauscherin (The Eavesdropper) from 1833 - although she's really a voyeur isn't she? The image at right is from around 1835.
Other Viennese erotic artists included Johann Geiger, who was most active around 1840 and, much later, Franz von Bayros, whose image below, Ex-Libris of Sweet Snail is from around 1922: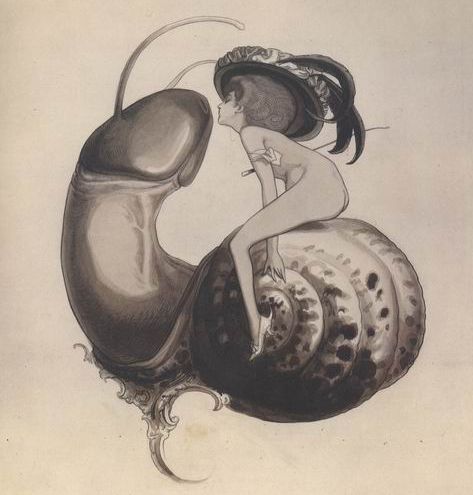 Wikipedia has a wide selection of the art of all three.