This article accompanies the fable
Loki's Children



Ibsen's Peer Gynt and the Trolls

Henrik Ibsen's Peer Gynt (1867) is a satire on Norwegians, because lurking deep within the national character is the desire to be a troll, or so we are to believe. Ibsen chose to be a troll in Italy and Germany for decades while thinking of respectable Norwegian society as run by trolls ("To live is to war with trolls"). His plays were bombs thrown at the trolls back home.
For Peer Gynt, being a troll is experienced first in dreams, when he is seduced by the daughter of the Troll Mountain King and, when asked to marry her, he runs away, but he lives the rest of his life as a troll anyway. So what is a troll? There have been books written on the subject, but trolls recur throughout Ibsen's plays, frequently as the main character - a troll running away from trolldom.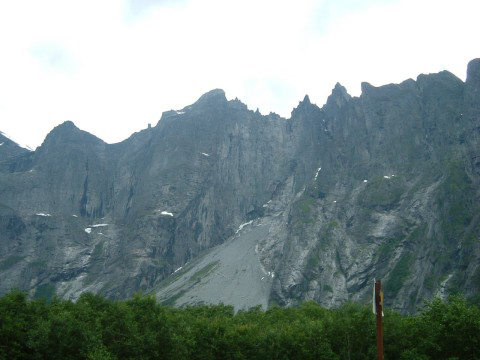 Above is the famous Trollveggen (Troll Wall) in the Romsdal Valley, the tallest vertical cliff face in Europe. The jagged peaks were said to be a bridal procession of trolls turned to stone by the morning light, an idea Ibsen uses in Peer Gynt. Of course, for Ibsen, being a troll really was more a psychological condition, not a physical one and it bore little relation to the avalanche of fairytale trolls that followed. Below is a romantic interpretation of a troll, So, how is your appetite, troll mother continued (1915) by Swedish painter John Bauer.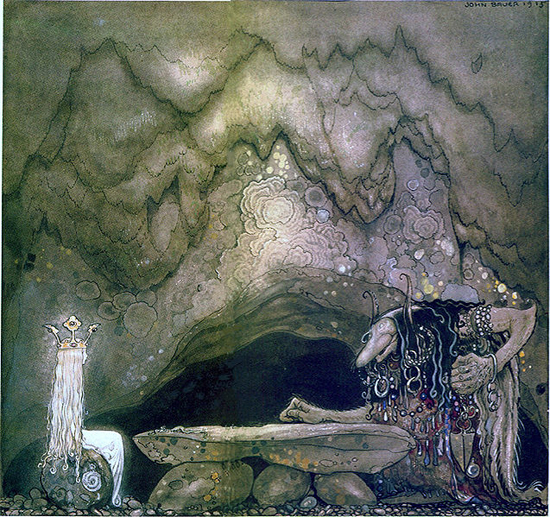 Photo credits: Trollveggen by Marianne F Pettersen