This article accompanies the fable
How to Look at a Naked Lady



Peeping Tom

In the caricature below by James Gillray (1796), that's Peeping Tom enjoying the view. The picture is called Lady Godina's Rout--or--Peeping Tom spying out Pope Joan. Lady Godina is in the center; Pope Joan is the card game these fashionable types are playing.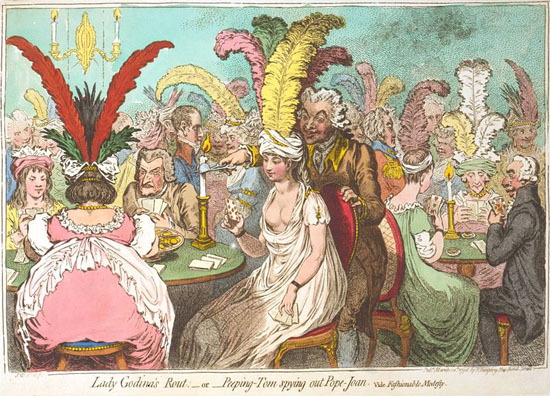 Gillray specialized in satirizing the political world, especially George III and Napoleon, but he pretty much went after everyone, including mocking the fashions of the time, as with the picture above (for another example, see here). His work was (and is) widely admired across Europe for its daring and perhaps his subtlest caricature, which needs no explaining, is the one below: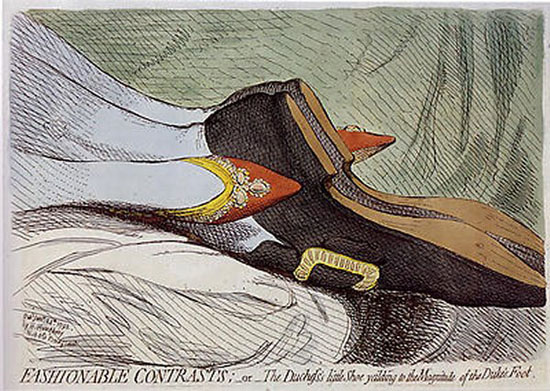 The title is Fashionable Contrasts;—or—The Duchess's little Shoe yeilding to the Magnitude of the Duke's Foot (1792). While the explanation itself is interesting (it satirized the sycophancy of the press), the image is so arresting it that transcends it.