This article accompanies the fable
The Sorcerer's Apprentice



Nauvoo

In 1840, Nauvoo, Illinois, was on its way to becoming the 10th largest city in the U.S. as converts flooded in from Old and New England. Some estimates are that there were 20,000 people there by 1844, making Nauvoo the largest city in Illinois.
After the disastrous events of 1844, the Mormons headed West, from 1846 until 1852. By then almost no one lived there and even today there are only about 1000 people. LDS pilgrims are frequent however.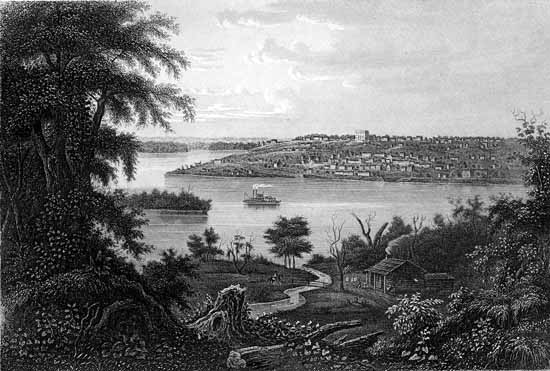 The engraving above shows Nauvoo in 1852. It was based on a watercolor by little known German painter Hermann Myers and it can be found in the Illinois State Museum Collection.
Below is the newly rebuilt Nauvoo Temple, which was completed in 2002 as a replica of the original, which was destroyed by arson in 1848 and a tornado in 1850.