This article accompanies the fable
Poison Pen Letters



My favorite Agatha Christie mysteries

I first read all the Agatha Christie mysteries in the early 1990s. The Murder of Roger Ackroyd, Murder on the Orient Express and Ten Little Niggers (And Then There Were None) are without doubt her masterpieces, but I think you can only read them once. I was never a fan of Three Blind Mice/The Mousetrap. My favorite detectives were Harley Quin and then Miss Marple, Hercule Poirot, then the others further back.
But things change. 20 years have elapsed and I decided to re-read everything. I could not remember any of the murderers outside those titles mentioned above. Curiously, I found the mysteries written immediately after World War II and into the 1950s the most fascinating this time around - the lesbians and the villain of A Murder is Announced, race relations and boarding houses in Hickory Dickory Dock, the family dramas in Crooked House and Funerals are Fatal/After the Funeral, the economic anxieties of village life and rural life post-WWII in Mrs. McGinty's Dead and There is a Tide (Taken at the Flood), the very existence of the housing estate in The Mirror Crack'd, and so on. I was also struck by how many novels had women as murderers. Here are my 5 favorites from that period:
Towards Zero (1944)
The Hollow (1946)
A Murder is Announced (1950)
4.50 from Paddington (1957)
Ordeal by Innocence (1958)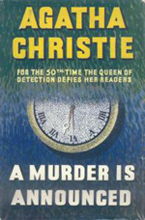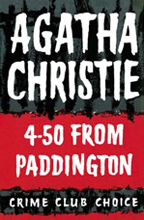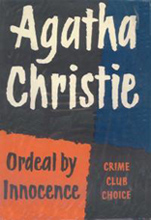 Christie's favorite devices here rely on the presence of the past in the present - the person who is not who they seem to be, the way people have changed over the years and the sudden recognition of someone from one's past...
To everything that happens there has to be a past. A past which is by now incorporated in today, but which existed yesterday or last month or last year. The present is always rooted in the past.
- Hercule Poirot in Hallowe'en Party (1969)
A late favorite - Nemesis (1971), perhaps because of its overt allegorizing. Three I really dislike: Death Comes as the End, Endless Night and Passenger to Frankfurt...