This article accompanies the fable
Immortal Beloved



Martonvásár and Dolná Krupá

The Brunsvik family had two mansions that Beethoven visited frequently. Below are photos of the Martonvásár mansion in Hungary and then one photo of the Dolná Krupá mansion in what is now Slovakia.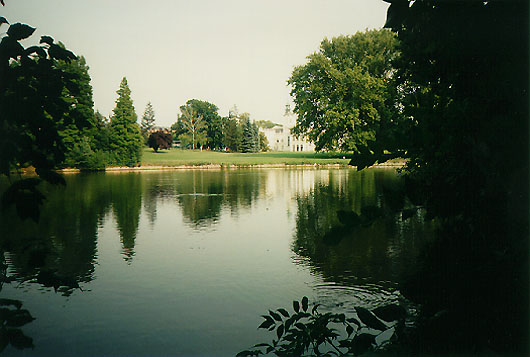 The Martonvásár mansion (or Brunsvik Castle) is a 30 minute drive west from Budapest. It has been modified and restored several times since Beethoven stayed there. Originally it was Baroque in style; now it is neo-Gothic. It contains a small Beethoven museum and there are statues of him in the garden. On an island in the lake is a stage where summer concerts are given.

Dolná Krupá is a small town in Slovakia, known in Hungarian as Alsókorompa and in German as Unter Krombach (Dolná, Alsó and Unter = Lower), which helps explain why Beethoven referred to it as Korompa.
He stayed in the Brunsvik neo-classical mansion shown below, or at least he stayed in a small house near the entrance to the park surrounding it, known today as the "Beethoven House."
The mansion later gained fame as the home of Marie Henrieta Chotek – the Rose Countess who lived 1863-1946, planting the largest rosarium (rose garden) in Central Europe.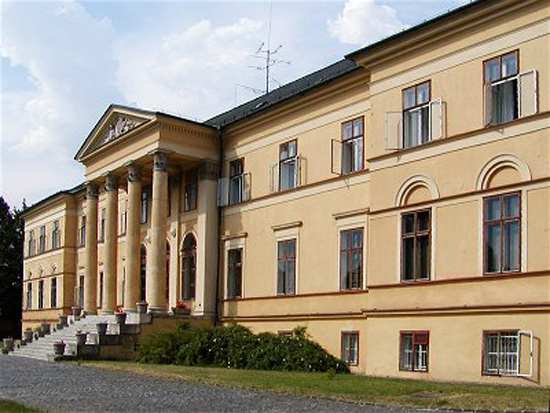 Middle photo: Szvitek Péter; bottom photo: Martin Hlauka (Pescan)