This article accompanies the fable
Immortal Beloved



Countess Marie Erdödy and Jedlesee

Beethoven was invited by Countess Marie Erdödy to join her at her country home in Jedlesee, northeast across the Danube, during the summers of 1801-1803. This location today is Jeneweingasse 17 and it's a museum and very much part of Vienna. The house is shown below but it's the broken tuning fork that gets attention (a reference to Beethoven's deafness).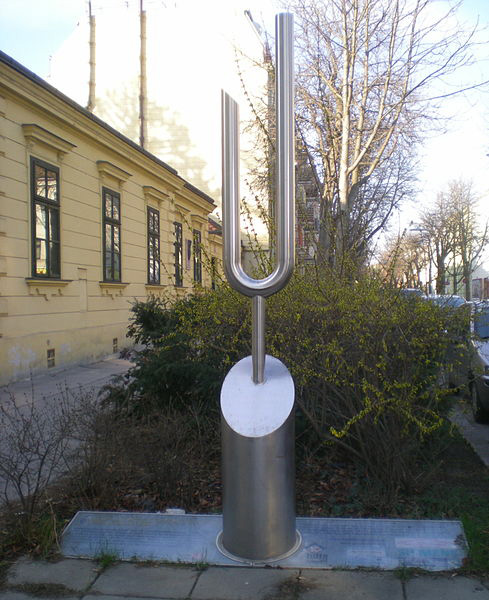 The tuning fork is one of many along the "Beethovenweg," a clever idea in 2007 to commemorate the walks Beethoven would have made in the Jedlesee area.
Photo: GuentherZ