This article accompanies the fable
Women in Trousers



Kiyomizu
Kiyomizu ("pure water" - named after its waterfall) is in the eastern hills of Kyoto. It is one of the settings for The Tale of Genji and it is one of the most beautiful spots in Japan as well as (arguably) the most famous. It was one of the last finalists for the New 7 Wonders of the World campaign of 2001-2007, but it missed out on being in the final 7. All this means coping with a lot of tourists.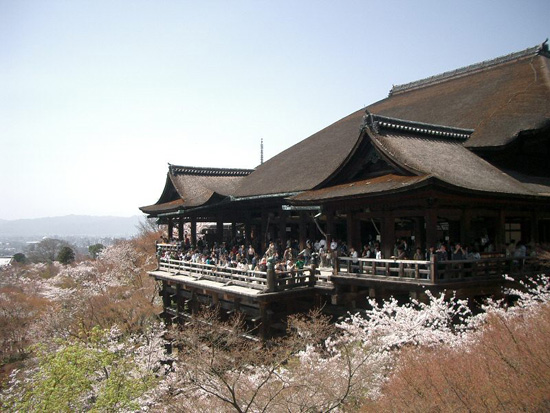 The verandah in the picture above is famous for a saying in Japan - "A leap from Kiyomizu" - meaning jumping off this verandah, signifying a leap of faith (the jumping is now illegal). Below is a postcard from 1909 which better reveals just how tall is the wooden structure the main temple sits upon.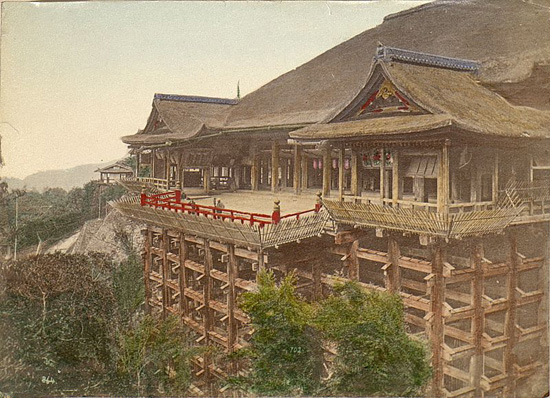 Below is a woodblock painting of Kiyomizu-dera Temple in spring (or Cherry Blossoms in the grounds of the Kiyomizu Temple), from Kyoto Meisho (Views of Kyoto) (around 1835) by the great Hiroshige Utagawa. For another Hiroshige, here.