This article accompanies the fable
Precious Bodily Fluids



James (the Admirable) Crichton
James Crighton was born in 1560 into an aristocratic Scottish family and likely raised in Clunie, near Perth. His surviving writing does not support the idea that he was a great poet and polymath. His formidable reputation developed in the 17th century, thanks to his enthusiastic Scottish prankster publicist, Sir Thomas Urquhart.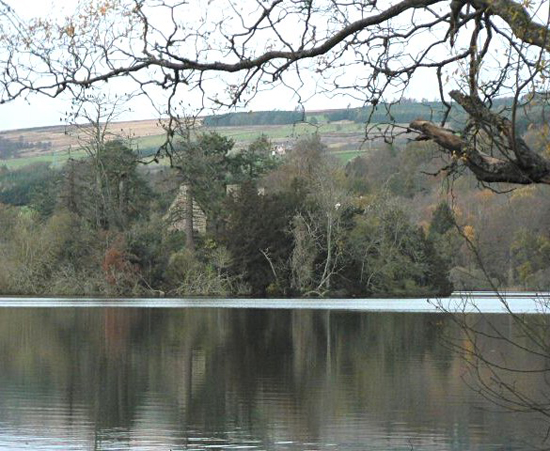 Crichton's castle, Clunie, is now a ruin on an island in a small Scottish lake - somewhat neglected (above). It is close to the ancestral coronation spot at Scone, outside Perth. Dunsinane (of Macbeth fame) is a little further east (below). The road north takes you into the Scottish Highlands and before long you will be in Birnam Wood, then on to Inverness, Loch Ness and Forres. Macbeth's castle was at Inverness; Duncan's castle at Forres.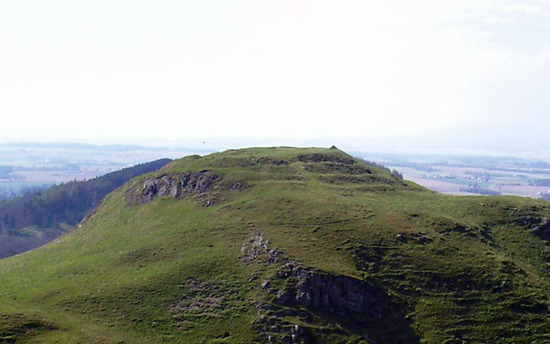 Crichton, or his name at least, inspired James Barrie, the Scottish writer who came up with the clever subversive play The Admirable Crichton in 1902. The title character is a butler to an aristocratic family, hardly a polymath swordsman, but he turns the tables on everyone. A few years later, Barrie produced his much more famous Peter Pan (1904).
Wikipedia photos: Clunie (Rob Burke), Dunsinane Hill (Joe Dorward)