This article accompanies the fable
The Woman in the Bower


Hölderlin's tower
The great German poet Friedrich Hölderlin was a fragile soul. In 1807 when he was 37 he retreated into a private tower overlooking the Neckar River in Tübingen (SW Germany), and stayed there until his death in 1843. The tower (Hölderlinturm) is the yellow house on the far left of the picture below.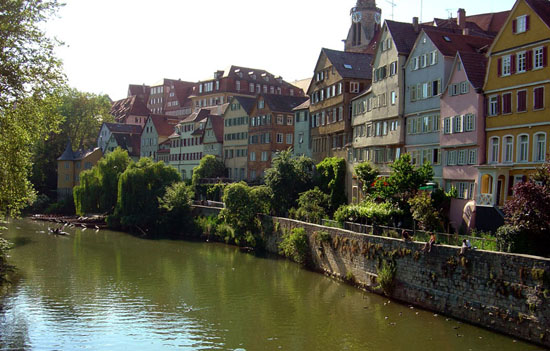 A closer view. The punting boats (Stocherkähne) are a tradition of the nearby university - and they can be rented.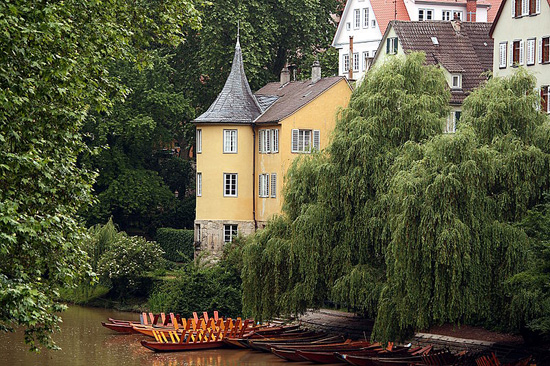 Upper photo: Überraschungsbilder. Lower photo: Hedwig Storch