This article accompanies the fable
The Judgment of Paris

Helen of Troy
There are surprisingly few images of Helen of Troy in the history of art. Why is that? The Pre-Raphaelites liked her though, as did those who were influenced by them, but none of them is particularly interesting in my opinion. Below is Helen of Troy by Dante Gabriel Rossetti (1863), which is in the Kunsthalle, Hamburg.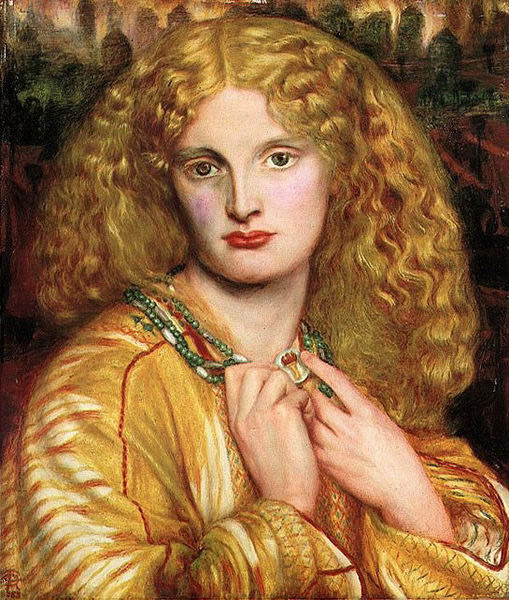 Below is - let's agree - a less complimentary Helen of Troy by Frederick Sandys (1867). Did this face launch a thousand ships? It is in the Walker Art Gallery in Liverpool.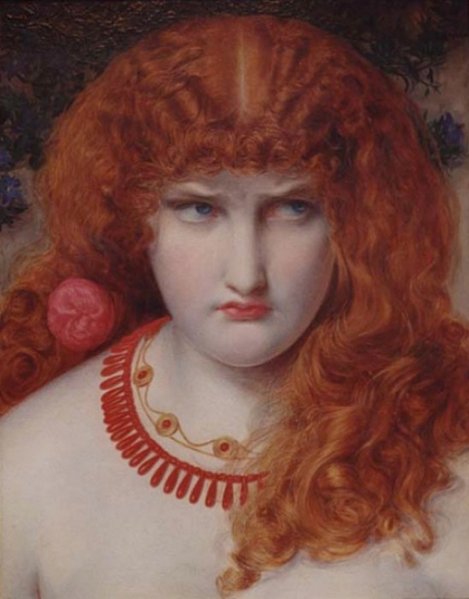 Below is Helen of Troy by Evelyn de Morgan (1898). For another of her paintings, click here.