This article accompanies the fable
The Whore's Revenge



Nightmares
Henry Fuseli, like la Charpillon, was Swiss-born but moved to London in 1765, well after Casanova's escapades there, but this painting neatly captures the Charpillon point of view: Casanova as some incubus sitting on her chest. Of course there's a horse in the room too.
This is Fuseli's famous painting The Nightmare from 1781. It is in the Detroit Institute of Arts.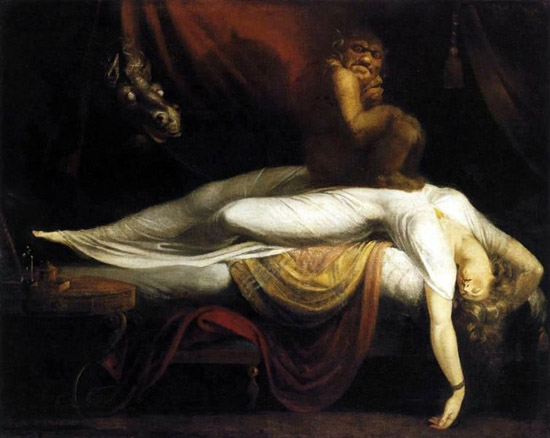 This painting shocked many people with its frank eroticism, but it's nothing compared to his erotic sketches like the one below, which were intended for private collectors. It seems most painters try their hand at them to make a little extra money... After his death in 1825, his wife Sophia burned those she could find.