This article accompanies the fable
The Whore's Revenge



Jean-Honoré Fragonard's The Swing
18th century pleasures in the park, as he looks up her dress and she knows it. Perhaps that is the husband pushing the swing. This is Fragonard's The Swing (in French it is known by the more evocative Les Hasards heureux de l'escarpolette), from 1767. It is in the Wallace Collection, London.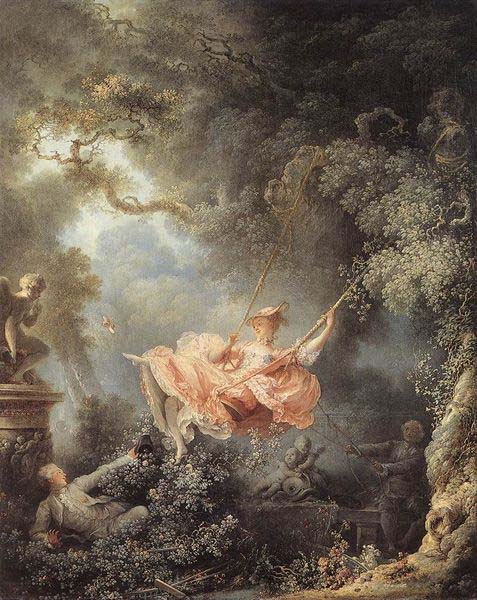 A few years later Fragonard was commissioned by Madame du Barry to paint wall canvasses at her home in Louveciennes - a series known as Progress of Love, which is tamer. However, as Rococo fell out of fashion he turned toward other styles and genres. He would survive the Revolution hidden away in Grasse, where he had been born. Before his death in Paris in 1806, one of his projects was to illustrate perhaps the greatest classic of libertinism of them all, Laclos' 1782 novel Dangerous Liaisons - a project Fragonard completed in 1796 - including the image below.
Also see François Boucher whom Fragonard trained with when he was young.