This article accompanies the fable
The Age of Consent



Dylan Thomas and Adam and Eve
Dylan Thomas wrote "I know the legend/Of Adam and Eve is never for a second/Silent in my service," in Ceremony After a Fire Raid, one of his many brilliant emotional poems about the fire-bombings of World War II and one of his many acknowledgements of the metaphor of Adam and Eve, so influential in his poetry.
Below, the distant farms of Carmarthenshire and his boathouse at Laugharne - the town was the inspiration for the fishing village in the wonderful Under Milk Wood: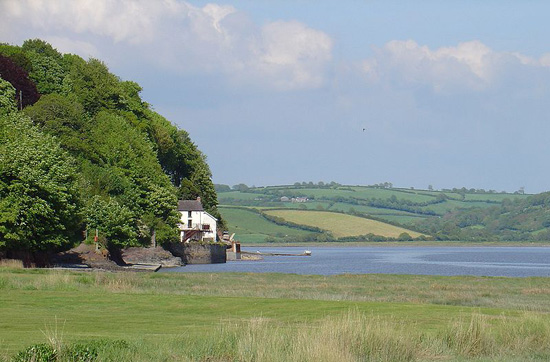 This is the wider view from the south. Laugharne's castle is right on the foreshore.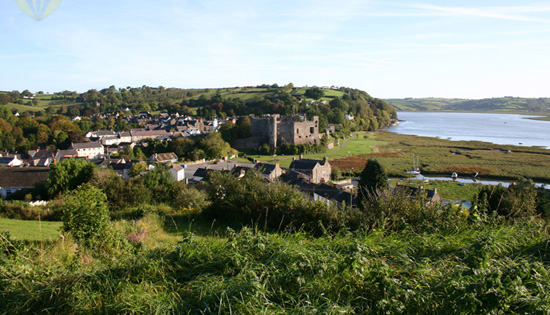 The quotes in the main section of this chapter are from Fern Hill, his masterpiece of 1946. Is there a better poem about being young, about being Adam? I equate it with Yeats' Byzantium masterpiece about aging...