This article accompanies the fable
A Tale of Two Women



Coyoacán

The original house of Malinche and Cortés around 1521 and 1522 is still there today, across from the Plaza La Conchita in Coyoacán, but it does not look like it looked back then and it is not open to the public. This is it today... (photo: Percisco).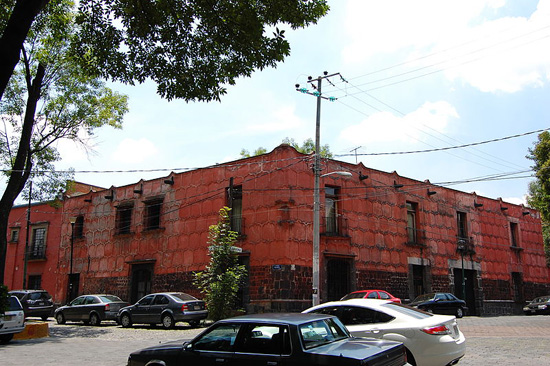 The building may have been a prison and a monastery at different times but now it is owned by two artists who knew Kahlo and Rivera well, linking all the characters in this story.
Also in Coyoacán: Frida Kahlo's La Casa Azul (now the Museo Frida Kahlo), and the Trotsky Museum (El Museo Casa de León Trotsky) - more here.
Hidden away unobtrusively in Coyoacán is the sculpture Monumento al Mestizaje by Julián Martínez y M. Maldonado (1982). The photo below only shows Malinche. Below that is the entire sculpture. Originally I believe it was in the Coyoacán Zócalo, but following protests it was moved to a little known park, the Parque Xicoténcatl, Barrio de San Diego Churubusco. The sculpture depicts Cortés, Malinche and their son. Photos: Javier Delgado Rosas.