This article accompanies the fable
The Judgment of Paris

Did Cleopatra choose eternal beauty?
No. Cleopatra chose power, not beauty and she already had riches and fame.
We know this from Roman denarius coins from her era that show a woman who was hook-nosed, with thin lips and a pointy chin. Now some people might find this image of her unattractive, just as they find Mark Antony (her lover who is on the other side of the coin) equally unattractive, but this is racist and superficial. Does beauty really exist apart from charm, personality and intelligence? When this coin was made she was getting old -- she already had one child by Julius Caesar and two by Mark Antony -- and she would be dead at the mature age of 39.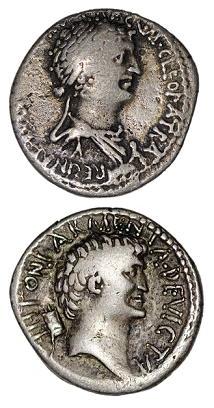 While we are on the subject of ancient Roman coins, consider the coin below which shows two men making love. Known as a spintria, this kind of coin may have been used in brothels as payment in the 1st century CE.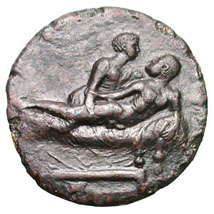 But if you prefer we get back to Cleopatra, artists over the years have been fascinated with her suicide. (We only have Plutarch's word that it was in fact suicide and not murder and he lived a century later.) Below is Artemesia Gentileschi's chubby version - autobiographical it would seem, from around 1630. It is in Cavallini-Sgarbi Foundation, Ferrara.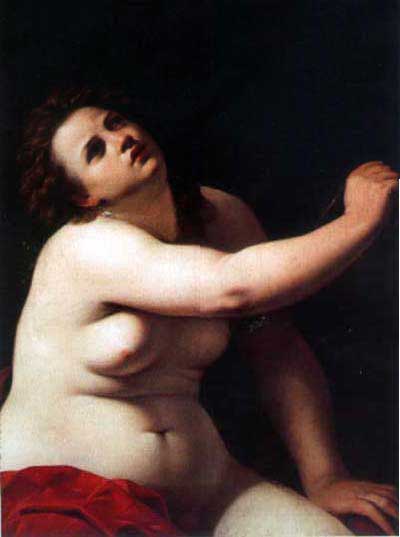 Below is Michaelangelo's fascinating sensual interpretation from around 1534. It is in the Uffizi, Florence. Is that look on her face one of horror?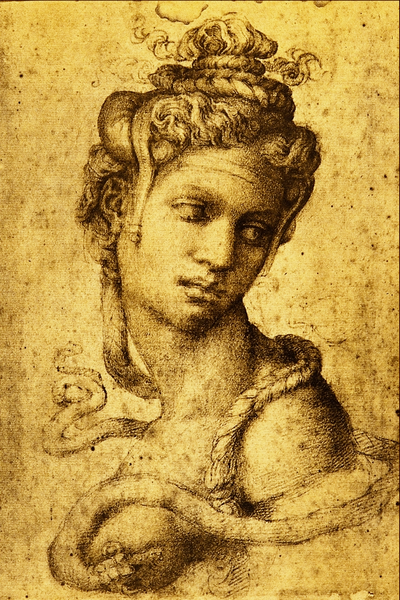 And to finish, below is Guido Cagnacci's Death of Cleopatra from 1659, which lifts her out of Egypt entirely. It is in the Kunsthistorische Museum in Vienna.