This article accompanies the fable
Precious Bodily Fluids



Chiesa dei Santi Simone e Giuda, Mantua

Chiesa dei Santi Simone e Giuda (the Church of Saints Simon and Jude), on the via Domenico Fernelli, is one of the oldest churches in Mantua. It was rebuilt in 1593 and restored between 2001 and 2006. Before 2001 it was a rather blackened wreck. It is now open for services and for visiting.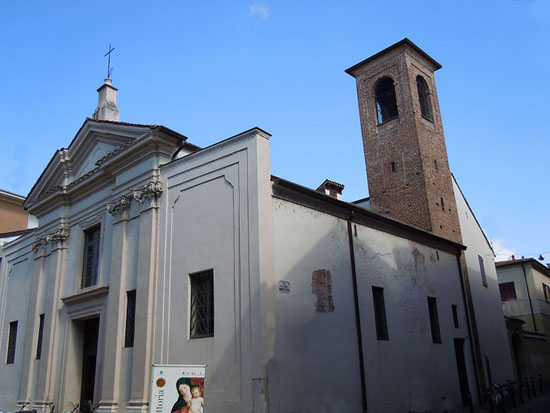 James Crichton is said to be buried here - a plaque was placed here by a Crichton decendant in 1914. This also was the church where Claudio Monteverdi married his wife Claudia Cattaneo in 1599. The portrait below of Monteverdi of when he was about 30 is dated around 1597. The artist is unknown. It is in the Ashmolean Museum, Oxford.