This article accompanies the fable
From Russia with Love



Cats
The inspiration for Cats is said to be T.S. Eliot's Old Possum's Book of Practical Cats (1939) . Or was it Behemoth in Mikhail Bulgakov's The Master and Margarita?
In this painting you can see Sophia Kramskaya and Mr. Mistoffelees at rest... The inspiration for the latter is two Blue Russian cats, named Sergei and Dmitri, after ALW's two favorite composers Prokofiev and Shostakovich.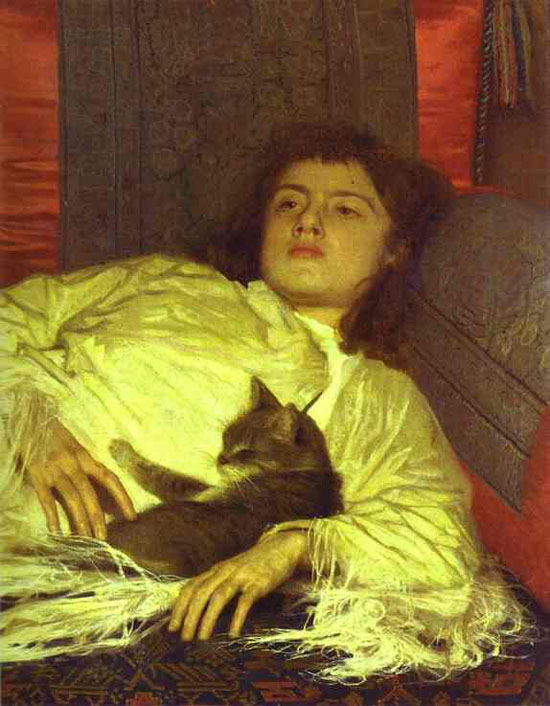 Sophia was the daughter of Ivan Nikolaevich Kramskoy and this is Girl with a Cat (1882). As a painter Kramskoy is most famous for Christ in the Wilderness, which debuted in 1872, in St. Petersburg, Moscow and other Russian cities.