This article accompanies the page
Alice's Mirrors



Caravaggio's Judith Beheading Holofernes
Caravaggio painted this in 1598. The following year a Roman noblewoman Beatrice Cenci was executed for her part in a lurid murder of her father. Beheading was a common form of execution at the time and this painting got everyone's attention - it was much copied. It can be found in the Galleria Nazionale d'Arte Antica in Rome.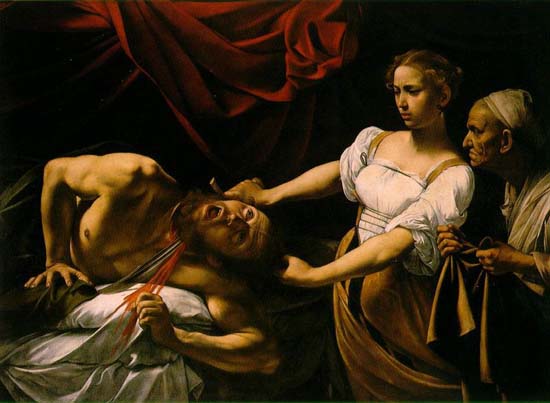 For other Caravaggios, see here, here and here. Such paintings provoked art critic John Ruskin to declare that Caravaggio was fed "upon horror and ugliness and filthiness of sin." Indeed.
As for Beatrice Cenci, most Romans (and poets ever since) sympathized with her against an abusive father. Were these revenge paintings and poems?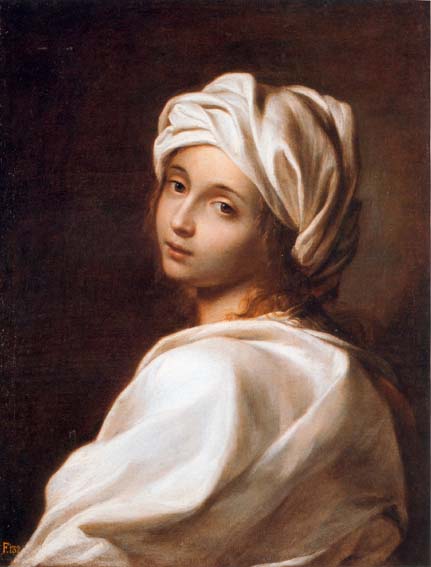 This painting is said to be of Beatrice Cenci. It was once attributed to Guido Reni and the English poet Shelley apparently saw it in Rome in 1818. It led to his verse drama about her (published in 1819), and Alexandre Dumas, Nathaniel Hawthorne (The Marble Fawn) and Antonin Artaud all tried their hand at the story. It resonated because Beatrice represented the people, destroyed by an abusive and greedy aristocracy.