This article accompanies the fable
Splendour in the Grass



Byron's Women

Let's tackle five of them. The first three were married when they had an affair with Byron and all were older than him. The aristocracy of the Regency era indulged in frequent love affairs and this was well accepted as long as the players showed discretion in public. The fourth was his wife. The fifth followed her.
First up, below is Portrait of Lady Caroline Lamb by Thomas Lawrence, from around 1805. When Lamb encountered Byron, she made her famous remark about him:"mad, bad, and dangerous to know," but they began their affair anyway, in 1812. The resulting scandal - and the publication of Childe Harold's Pilgrimage - launched Byron's career and perhaps hers as well. It ended badly. She stalked him.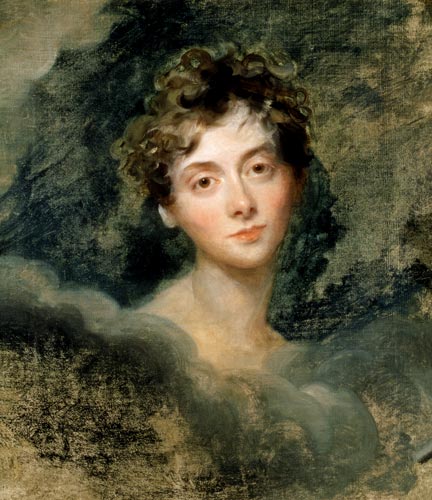 After her split with Byron, both she and her husband (William Lamb, 2nd Viscount Melbourne) continued to have affairs, before they separated in 1825. She published a well-received Gothic novel, Glenarvon, in 1816, where the main character is a caricature of Byron. She died in 1828; he would become Prime Minister from 1834-1841.
Byron meanwhile had moved on to Jane Harley, otherwise known as Lady Oxford (below). Not only was she married, she was 40 - 14 years older than him. No matter. She frequently had lovers and she had children from those lovers, although none of them appear to have been Byron's. The painting below is from 1797 by John Hoppner, when she would have been 23. Hoppner and Lawrence (above) were two of the leading portrait painters of the time and it shows, when compared with the other paintings on this page.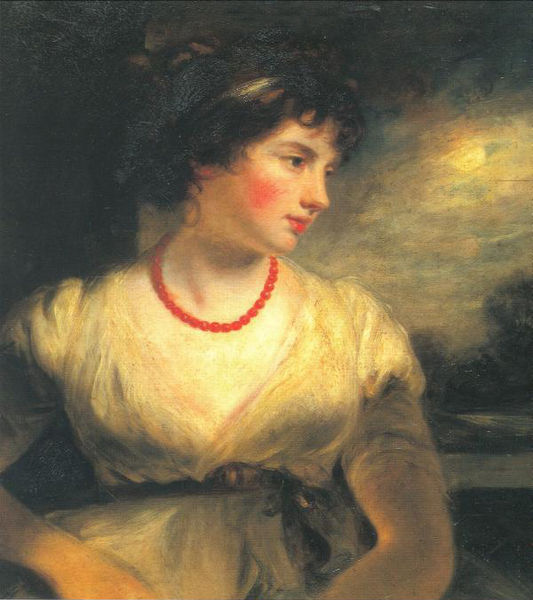 Augusta Leigh (below), was Byron's half-sister. She was 5 years older than him and when they became close in 1813-1814, rumours of incest soon followed. The unflattering painting below is by James Holmes of an uncertain date, possibly around the time Byron was seeing her.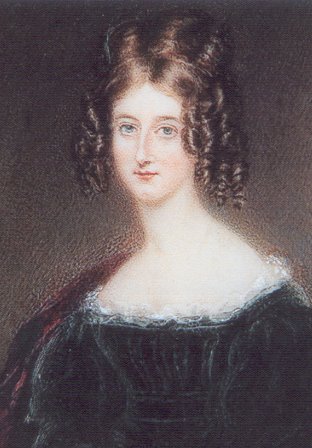 Annabella Byron (or Lady Anne Isabella Byron to you) was his wife - they were married in January 1815. By the end of the year, with their finances in a mess, she had delivered a daughter, Ada, but the marriage was effectively over. This portrait below of Annabella is by George Hayter in 1812. Ada's history is interesting - as Ada Lovelace she became a brilliant mathematician (and unsuccessful gambler) but she too only lived to be 36, dying from uterine cancer. Her mother outlived her.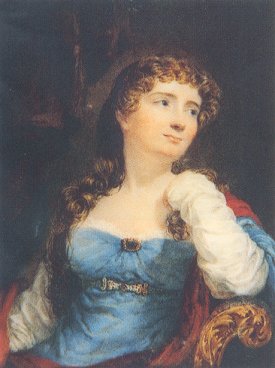 Finally, there was Claire Clairmont, the step-sister of Mary Shelley. She was 18 when she met Byron after he had separated from his wife. She became pregnant with their daughter Allegra in 1816. The portrait below is by Irish painter Amelia Curran from 1819.