This article accompanies the fable
Women in Trousers


Boccaccio's On Famous Women
After Petrarch wrote biographies of famous men, Giovanni Boccaccio went one better with 106 biographies of Famous Women (De mulieribus claris). The famous women included Pope Joan. Written in Latin, the book spans Eve, Venus, Minerva, Circe and Penelope, Medea, Flora, Isis, Sappho, Semiramis and Cleopatra all the way up to the time he began writing it (around 1361).
While some critics see misogyny everywhere in Boccaccio's writing, others see this as an early celebration of famous women, an interesting departure from the usual "lives of the saints" approach. It influenced both Geoffrey Chaucer and Christine de Pizan but it is certainly less fun than his earlier work, The Decameron (1350-53).
Below left is a woodcut of Pope Joan used to illustrate the earliest print edition of Boccaccio's book, around 1487. At right is a German woodcut from 1493. At bottom is a miniature from an illustrated version from around 1450.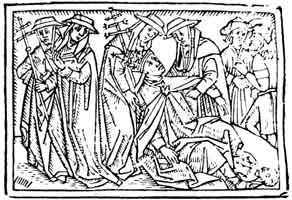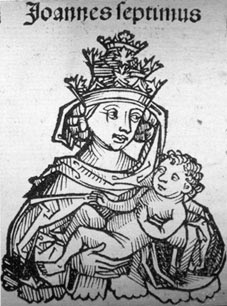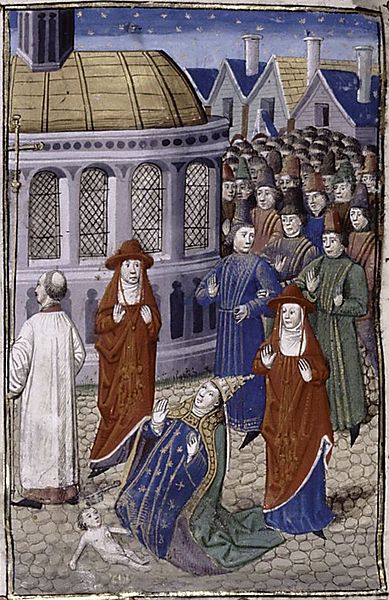 Bottom image - from the New York Public Library's Digital Gallery/Spencer Collection.