This article accompanies the fable
Loki's Children



Blade Runner

Is there a better exit speech in the history of cinema?
I've seen things you people wouldn't believe; starships on fire off the shoulder of Orion. I've seen sea beams glitter in the dark near the Tannhäuser Gate. All these moments will be lost in time like tears in the rain... Time to die.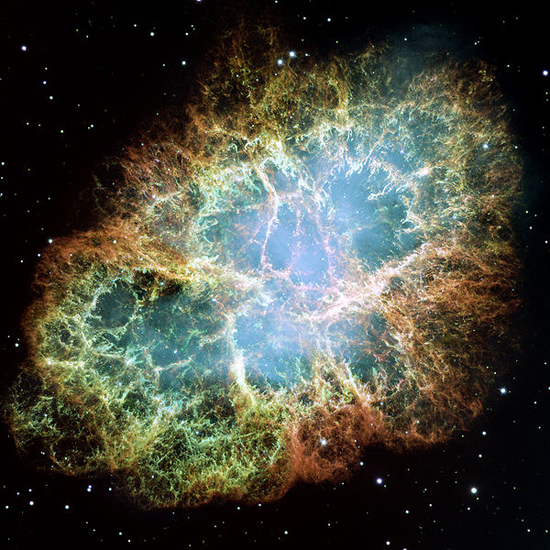 Vanity too of course… But very human. And inspiring. Thoughts and memories of a replicant lost in time, just as Odin's ravens were named "Thought" and "Memory" (Huginn and Muninn)... I have adapted the quote to suit myself (e.g. the script refers to "c-beams").
The NASA photo above is of the Crab Nebula, showing a now-exploded supernova in Taurus, taken by the Hubble Telescope. It works for me as an imaginary Tannhäuser Gate.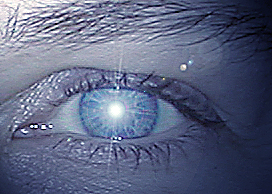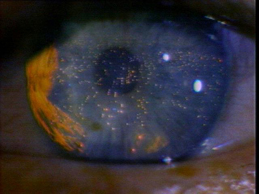 Blade Runner's replicants are hunted down on earth by "blade runners" who run tests on potential replicants by measuring their empathy. The tests include eye movement. The blade runners' name recalls the old "hell-runners" of Viking myth, the old hags who would ride to the edge of Hell.
The photo above left is called "Star" (photo credit: Anthere/Wikipedia), which I assume shows the Arctic sun's reflection in the eye. On the right is a shot from Blade Runner.