This article accompanies the fable
Letters from Africa


Berber Woman (Portrait d'une Kabyle)
Actually she's not Miss Kahina, she's a French Orientalist painting from 1870, by Emile Vernet-Lecomte.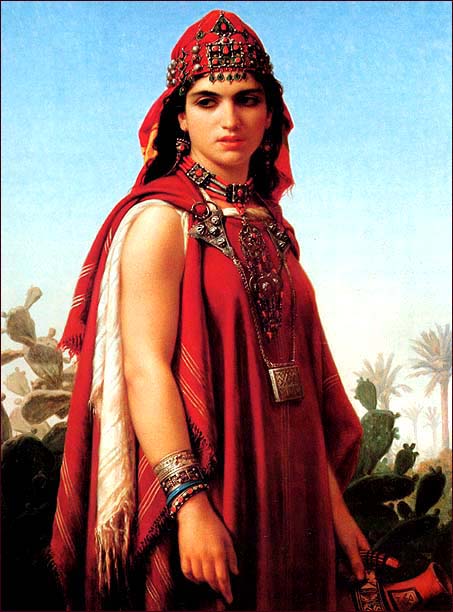 For an earlier Delacroix - here. In later decades, many more European and American painters toured the Ottoman Empire and the Maghreb, their painting style being in direct opposition to Impressionism and their political loyalties conflicted. One of the best, Etienne Dinet, converted to Islam.
The paintings below, Veiled Circassian Lady and The Muezzin in the Moonlight are by my favorite Orientalist painter of the era, Jean-Léon Gérôme, from 1876 and 1880 respectively.